Recruiting Limo Returns for Season 3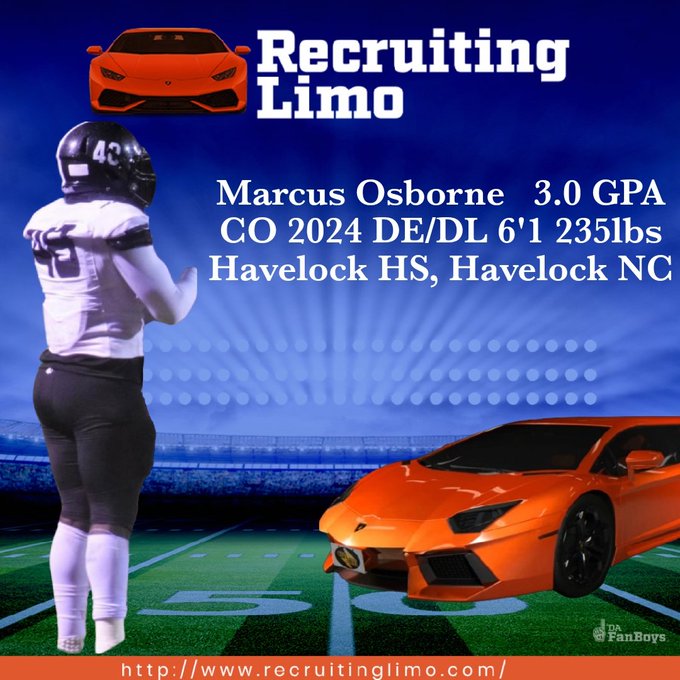 Read Time:
1 Minute, 29 Second
Athletes from all over the world have been plugging into a interview show called Recruiting Limo. The show is set up to just help give simple interview skills to the players to get them ready for the next step from High School to College. The questions are pretty much the same, but this makes it easier for athletes to get ready for the process. Most of the athletes also have one thing common, they are not your 5- or 4-star players, they are the ones that are not getting the exposure other athletes get due to being at a smaller school, not able to get to camps, or a variety of other reasons.
Recruiting Limo returns this Friday March 24th for Season 3! https://t.co/SV5WTw5Ae2 powered by https://t.co/W3VM93sqKX!
Video by @Mr_fresh_water. Athletes from all sports welcome to be apart of it! @CoachLaryYHS @Rachel_G7 @futurestarsgame @BradCSCast @SOTGsmoke @Carlito25Way pic.twitter.com/cxqm8ZaBCH

— Recruiting Limo (@DaFanBoys_) March 21, 2023

The show has interviews with players from the Carolina's to even Australia. The show has no limits when it comes to helping young athletes get noticed on its website RecruitingLimo.com and also on Spotify. The show begins its 3rd season with players in all sports, so nobody is left out of the process. So, make sure to listen to support all athletes coming on and Congratulations to Recruiting Limo on reaching Season 3.
Didn't finish the season how we wanted but loved playing/grinding every second and snap with these guys. Here is my JR season highlight tape. @CoachCalebKing1 @CoachAllen1660 @AfnfR @nc_hsfb @252_the @NCCUrecruiting @CoachKeithEmery https://t.co/Xw4LomZDIl

— MarcusOsborne (@Marcusfrm252) December 21, 2022

The first Limo Athlete is Marcus Osborne from Havelock, N.C., he is a DE\DL with a very interesting story how he went from a injury (broken Ankle) in his freshman year and most of his sophomore year to get a Rivials Invite in Charlotte but decided to get healed up and ready for his next year. This and so much more will be a part of the interview, plus two more stars will be a part of our show this weekend so tune in.
Thanks @Coach_Oxendine for the invite. #AGTG pic.twitter.com/RPNcpduaOj

— MarcusOsborne (@Marcusfrm252) March 13, 2023