Texas Spotlight on Coach Jahmal Fenner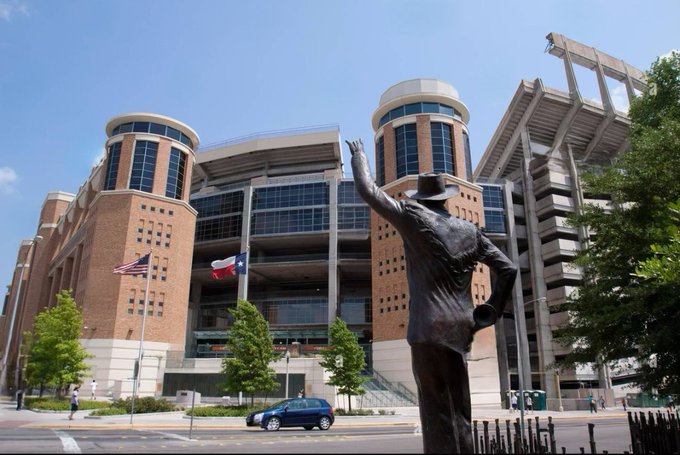 Read Time:
3 Minute, 19 Second
If you are at all unfamiliar with one of the newest members of the Texas Longhorns staff, YOU ARE GOING TO WANT TO READ THIS! 🚨 Here's what we know about the recently hired Director of High School Relations for the Texas Longhorns @Coach_Fenner6. Originally from Austin, Fenner graduated from Reagan High School (now Northeast High School) in 2001. A stand-out 3 sport athlete, he excelled in football, basketball & amp; baseball. Impressively, Fenner was named Reagan's athlete of the year back-to-back years as a junior & senior. Coach Fenner continued his football career w/ the UTEP Miners (2001-2004) under then-Head Coach Mike Price. As a senior, he produced a stellar season of 47 tackles, 3 sacks, 1 forced fumble & 4 Ints.
Welcome to Texas, Jahmal Fenner!

Director of High School Relations @Coach_Fenner6 🤘 pic.twitter.com/GaFimzER60

— Texas Football (@TexasFootball) January 23, 2023

Additionally, he was also a tremendous returner under then special teams coach Jeff Banks, who he now rejoins on the Texas staff. Ultimately, Fenner graduated 2nd in school history w/ 25 career pass breakups & the school's career leader in punt returns & punt return yds. After earning his degree, Coach Fenner played in the Arena Football League for a few years before returning to UTEP as a grad assistant. His first coaching opportunities came as asst. DB coach & asst. strength coach in 2007 & later as defensive coordinator in 2011 within the AFL. In 2013 his former high school coach and beloved mentor, Andrew Jackson, hired Fenner at LBJ. He served as the DB, QB & strength coach from 2013-17 which also included an internal promotion to assistant head coach & offensive coordinator from 2015-17. In 2017 LBJ HC Andrew Jackson, the man Coach Fenner gives credit for his development as a coach, tragically succumbed to cancer. Fenner was then selected as the next leader of the football program. To say he'd go on to have unprecedented success would be a MASSIVE understatement.
Winter Workouts ✅

Ready for Spring Ball 🤘 pic.twitter.com/Nk6J1j3XpK

— Texas Football (@TexasFootball) March 3, 2023

Over the next 5 seasons, Fenner led LBJ to 3 straight district titles, winning 29 of 32 combined district & postseason games. In 2020, after a solid 9-3 season, LBJ earned a trip to the state semifinals. In 2021, however, Coach Fenner & the Jags would reach even greater heights. In 2021, LBJ had their best season in school history going 15-1 and completely dominating their opponents. Ranked #1 for the majority of the season, the Jags marched unhindered to the state championship game for their very first appearance EVER. That year they became the first Austin Independent School District team in 47 years to advance to state. The Jaguars were voted Dave Campbell's Team of the Year and Coach Fenner deservedly earned IHSFAN Austin American Statesman Central Texas Coach of the Year. During his tenure he finished with an overall record of 49-13 record that included an astounding 11 playoff wins. If that wasn't enough, since 2018, 44 LBJ players have signed scholarships to schools like Clemson, USC, Houston, UTSA and Vandy. Along w/ proven on-field results, Coach Fenner also has an impeccable reputation throughout the state. Known as a genuine leader, positive role model & compassionate coach that cares deeply about his players, it is evident he values relationships.
Read more here 🤘https://t.co/dYPxLMv7Kn

— Texas Football (@TexasFootball) January 24, 2023

Just check out Sark's quote "What he did in taking LBJ Football to historic heights… was impressive, but seeing and hearing about the impact he had on his players and how he did it as a mentor, teacher and coach was something that really stood out. He's a relationship guy, which is really important to us." With his background & experience, Coach Fenner is the perfect candidate for the job. As the liaison between the University of Texas & Texas high school coaches, Coach Fenner checks all the boxes, PLUS SOME. Consider this hire another slam dunk💯 Welcome @Coach_Fenner6!
J. Bass
Texas Two Step