NCAA Tournament Sleepers to Watch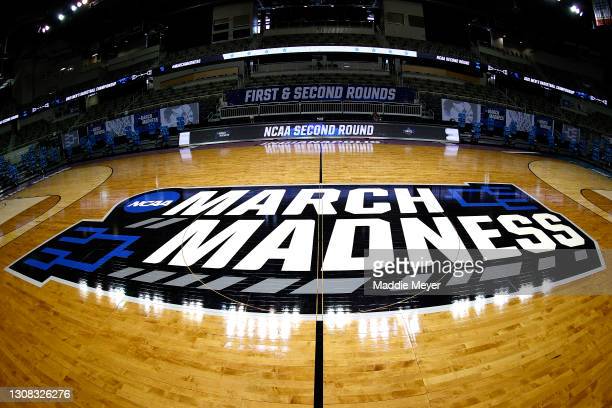 Read Time:
1 Minute, 54 Second
For everything that makes the NCAA Tournament special is the fact you've always got one of two teams who always make bracket noise or pulls an upset. This year we are going to take a look at some of the bracket busters to watch and teams to watch who can make some noise in the NCAA Tournament.
1. Kent State. Better be prepared to score some points. Lots of them. Kent St is led by Sincere Carry. Kent State's defense is ranked in the Top 40 nationally, according to Kenpom. Kent St is led by Sincere Carry, Malique Jacobs, and Miryne Thomas which are all seniors. Carry is Kent State's leading scorer averaging 17.2 points per game and also leads the Flashes in assists with 4.6 assists.
WATCH LIVE: Kent State men's basketball team learns seeding for NCAA Tournament https://t.co/yNkfaa8xlL

— WKYC 3News (@wkyc) March 12, 2023

2. Oral Roberts. Oral Roberts made that incredible run in 2021 which saw the Golden Eagles upset Ohio St, Florida on its way to the Sweet 16. Oral Roberts is led by Max Abmas who is averaging 22.2 points per game and 4.0 assists per game. This is a team to keep an eye on moving forward in the early rounds.
Comment "#ORUMBB" if you're as excited as us!! 🙌#ORUMBB | #MarchMadness pic.twitter.com/9LzHtXJWhU

— ORU Basketball (@ORUMBB) March 12, 2023

3. Furman. Always that one underdog to just cheer for and have fun picking and that's the Paladins. Bob Richey is one of the most underrated coaches in the country. Jalen Slawson is the main cog on this team. He's part of a group that has four guys averaging double figures. If you want a team to cheer for, Furman is that team.
next stop ➡️ orlando@FurmanHoops // @MarchMadnessMBB pic.twitter.com/kdMB0JBckz

— Furman Paladins (@FurmanPaladins) March 13, 2023

4. Colgate. Toothpaste? Nah. This team is Good. Colgate has dominated the last 3 years in the Patriot league by winning three straight tourneys and three straight NCAA Tournament appearances and one of the most dominant mid-majors in America. Colgate is 20-1 since December 22. Colgate is led by Tucker Richardson who's averaging 13.5 points per game and has made this team a threat to pull an upset in the early rounds. Colgate is also the best 3-point shooting team in the country.
No head coach in Patriot League men's basketball history has more NCAA tournament appearances than our leader.

▪️Winningest coach in program history
▪️Four-time PL Coach of the Year
▪️Four 20-win seasons in five years
▪️Three straight PL championships#GoGate | #MarchMadness pic.twitter.com/Cr7Gsn6ULs

— Colgate Men's Basketball (@ColgateMBB) March 13, 2023