Clemson Softball Sweeps Weekend Series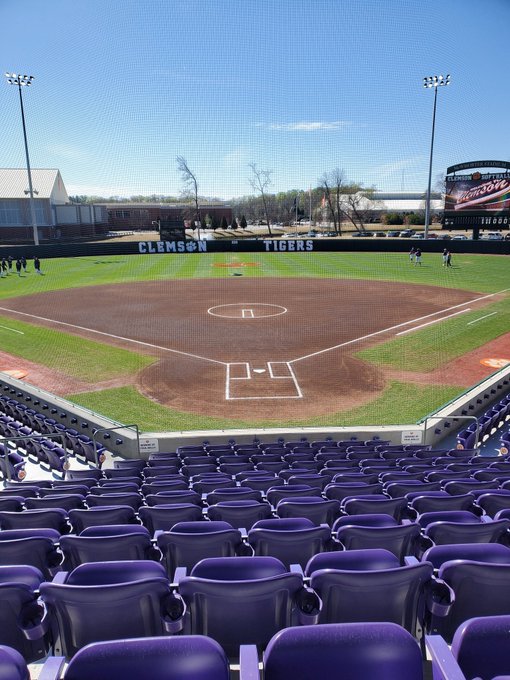 Clemson Softball (#4) 29-1 (6-0 ACC) made a major statement this weekend sweeping Virginia 18-10 (1-5 ACC) before heading to Atlanta this coming weekend taking on Georgia Tech and is scheduled to begin on Friday, March 24 at 6pm. The Tigers scored 2 runs in the first and that was all Cagle needed as she once again shut out Virginia after a dominating performance Saturday in game two.
TIGERS WIN! TIGERS WIN!!

Clemson with its second ACC sweep of the season. They top Virginia 2-0 in the final game this weekend 🥳

📺 ACC Network pic.twitter.com/kkoxzEOpPY

— Clemson Softball 🥎 (@clemsonsoftball) March 19, 2023

Cagle had 5 strikeouts and no walks for her 14th-complete game performance to improve to 13-1 on the year while also recording her 100th strikeout of the season.
T6 | 100th strikeout of the season, 630 of her career

📺 ACC Network pic.twitter.com/JeCUY47tMb

— Clemson Softball 🥎 (@clemsonsoftball) March 19, 2023