College SportsCast: College Football Top 25 Week 6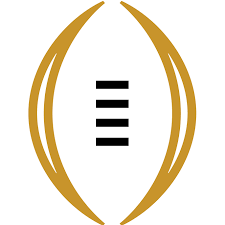 Read Time:
3 Minute, 19 Second
Week five with College Sportscast saw the Kentucky Wildcats physically dominate the Florida Gators on both sides of the ball in a 33-14 home win. RB Ray Davis ran at will to the tune of 26 carries for 280 yards and account for four touchdowns. It was the Heisman spotlight performance of the weekend. It sets up a huge SEC East match-up this week in Athens, GA.
https://t.co/L5ePdTpHi9@CSCast_ & @talkin_kentucky Kentucky vs Florida Post Game Show!

📢UK 33 UF 14

🏈3rd straight Big Blue win!

🏆Heisman caliber performance!

🍖 Sweet Baby Ray!

👩‍🍳's Dozen couldn't stop the Cats

Don't miss the fun!

🐊Later Gator #BBN #SEC #CFB pic.twitter.com/qRZRu3ZDPc

— Brad Harvey (@BradCSCast) October 1, 2023
The SEC
Ray Davis is the @DoakWalkerAward National Running Back of the Week.

📰🔗 https://t.co/HSrfyJwa8h pic.twitter.com/mba1zqinWh

— Kentucky Football (@UKFootball) October 3, 2023
Ole Miss outscored LSU 55-49 in a wild game in Oxford, MS, Georgia scored late to survive in Auburn 27-20, and Tennessee avenged their loss last season against South Carolina 41-20. Also, around the SEC, Missouri remained undefeated against Vanderbilt, Alabama took care of Miss State, and Texas A&M won over Arkansas in "Jerry's World".
🏈 WK5 | #SECFB Players of the Week

STORY: https://t.co/loBABkvwdn

CO-OFFENSIVE: Jaxson Dart
CO-OFFENSIVE: Ray Davis
DEFENSIVE: Smael Mondon Jr.
SPECIAL TEAMS: Ainias Smith
OFFENSIVE LINEMAN: Jeremy Flax
DEFENSIVE LINEMAN: James Pearce Jr.
CO-FRESHMAN: Caleb Downs
CO-FRESHMAN:…

— Southeastern Conference (@SEC) October 2, 2023
Around the Country
In the Pac 12, Utah continues without QB Cam Rising and lost at Oregon State 21-7, USC struggled to hold on to a large margin to survive and win versus Colorado 48-41, as Oregon and Washington took care of road victories. Notre Dame and QB Sam Hartman drove late for a 21-14 win over Duke in one of the best late games of the night.
Let's go win the game#GoIrish☘️ pic.twitter.com/oY2ID2PqhQ

— Notre Dame Football (@NDFootball) October 3, 2023
Texas continued their good season with a good performance at home over a ranked 4-0 Kansas team 40-14 and Oklahoma beat up Iowa State 50-20 to set up the last Big 12 rivalry game ever with both still undefeated this season. SEC Commissioner Greg Sankey is expected to be in attendance this weekend for the game as both teams are set to join the SEC next season.
Oklahoma vs. Texas (-6.5) 🍿

Who wins and by how much? 🤔 pic.twitter.com/c3tsWEvrUw

— On3 (@On3sports) October 2, 2023
College SportsCast Top 25
1. Georgia 2. Michigan 3. Ohio State 4. FSU 5. Texas 6. Penn State 7. Washington 8. USC 9. Oregon 10. Notre Dame 11. Alabama 12, Washington State 13. Oklahoma 14. North Carolina 15. Ole Miss 16. Oregon State 17. Utah 18. Kentucky 19. Tennessee 20. Duke 21. Kansas State 22. Missouri 23. Miami 24. LSU 25. Fresno State
Top 10 Highest Paid College Football Coaches💰

More: https://t.co/KaNjPG3kUJ pic.twitter.com/WaKlcfutg3

— On3 (@On3sports) October 3, 2023
Week 6 is set up with Texas/Oklahoma, Georgia/Kentucky, and Alabama/Texas A&M as some of the best games of the week. After this week we should see a clearer picture in the SEC divisions as well as the top of the Big 12.
Some Great College Football games coming up next week:

• #12 Oklahoma vs #3 Texas
• #23 LSU @ #21 Missouri
• #11 Alabama @ Texas A&M
• #20 Kentucky @ #1 Georgia
• #10 ND @ #25 Louisville
• #24 Fresno State @ Wyoming
• #13 Wazzu @ UCLA
• #26 Maryland @ #4 Ohio State pic.twitter.com/LZjBOCAnr7

— College Football Report (@CFBRep) October 1, 2023
Make sure to catch College SportsCast on YouTube with more fun, informative original college sports content. Or find your favorite platform to follow on their Linktree page.
Check out our Greenville Sports Media website for more sports coverage.