Drive Wins Game one of Double Header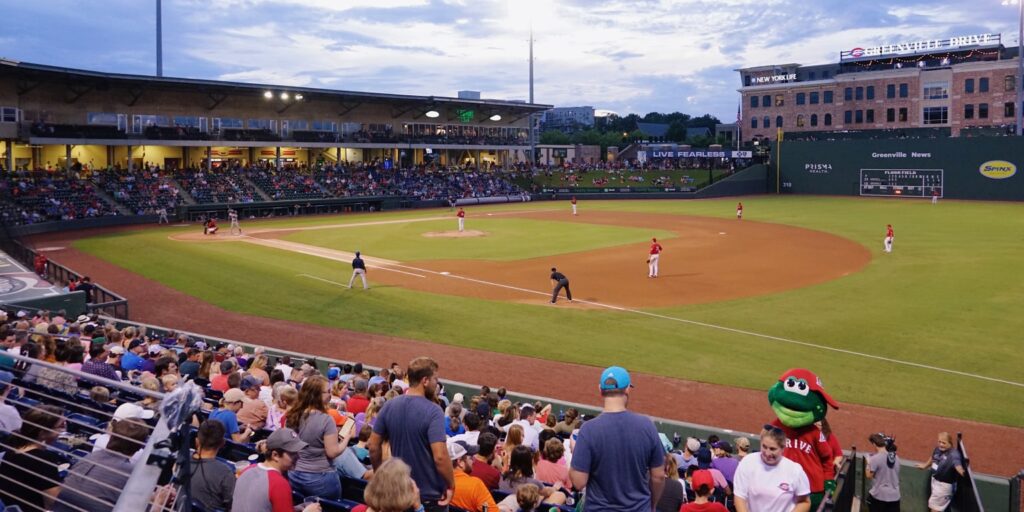 Read Time:
2 Minute, 13 Second
In today's game one of the double header, the Brooklyn Cyclones jumped out to an early lead over the Drive in today's game. After the two run first inning for Brooklyn the Drive responded with three runs of their own to take the lead. Alex Erro got a base knock to score Bryan Gonzalez to get things going in the top of the second inning. Tyler Miller scored off of a sacrifice fly from Nick Decker that tied things up at the time. Miguel Ugueto was able to score off of a second straight sacrifice fly from Karson Simas to put the Drive in front of Brooklyn.
It was Wikelman Gonzalez who got the start today for the Drive, Gonzalez pitched 5.1 innings, only allowing three hits on two runs (both in the first inning), one walk, and nine strikeouts against the Cyclones today. For Brooklyn it was Jeffrey Colon who got the start against the Drive, Colon pitched 5.1 innings, allowing four hits, on three runs, three walks and four strikeouts. It was Joey Stock who came into the game to close out the Cyclones in game one of the double header. Stock pitched 1.2 innings allowing one hit, no runs, one walk and two strikeouts.
The Drive pitching staff only allowed four hits throughout the game (seven inning game), two runs, walked two batters, and struck out eleven Cyclones. It was not until the seventh inning when the Drive really blew the game open (Drive lead 3-2 going into the final inning). It all started with the bases loaded and two outs, Blaze Jordan was walked off of a payoff pitch to get things going. Bryan Gonzalez then got on first off of a fielders choice that scored Nick Decker and Karson Simas. Tyler Miller then reached base on a throwing error that scored Blaze Jordan. Miguel Ugueto then had an RBI single to score Bryan Gonzalez and Tyler Miller.
Among notable hitters today, Bryan Gonzalez was 1-4, and scored twice. Miguel Ugueto was 1-3 with 2 RBIs and one run scored. Once again, the Drive did not have a single batter who had multiple hits today. Only five batters had a hit today: Eddinson Paulino, Blaze Jordan, Byran Gonzalez, Miguel Ugueto, and Alex Erro.
Today's player of the game goes to Miguel Ugueto who was 1-3 with with two RBIs, one walk, and scored once
Game two will start a little after 7:00 p.m. and there will only be seven innings of play.