Mother's Day Baseball Drive Face Off with Dash in Final Series Game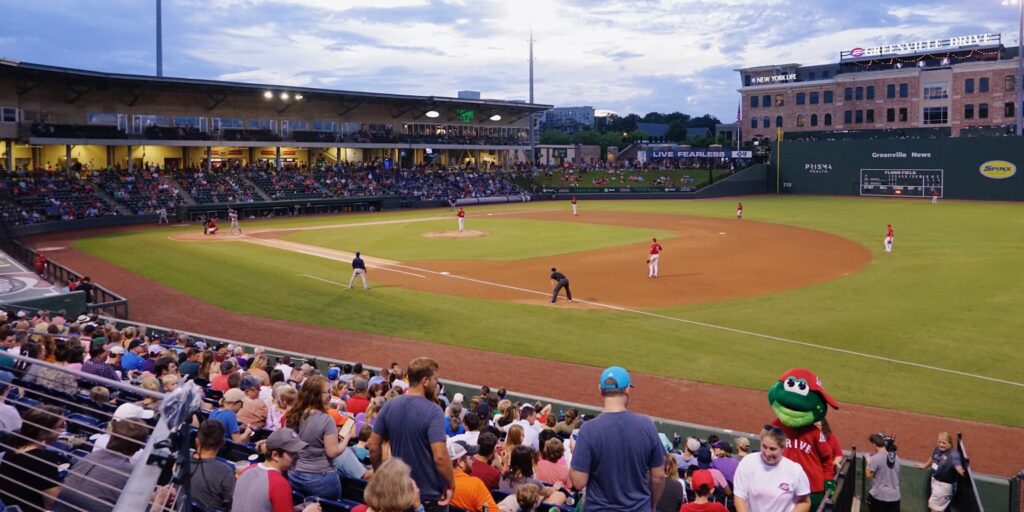 The Drive started its final series game versus the Dash on Mother's Day with a rain delay but didn't stop the appreciation for the mothers in the stands. The Drive after pulling out last night's game 5-4 are now ready to end on a great note vs. the Winston Salem Dash who are the leaders in the south division.
4:10 p.m. start time as the tarp is coming off! https://t.co/cYCjcYO4R8

— Greenville Drive (@GreenvilleDrive) May 14, 2023

The fans have been asking, and the Drive answered, as Marcelo Mayer is back in the lineup. Yet, the Dash start off the game with the runs in the second inning scoring 6 then the Drive scored 1 in the 3rd before another big inning by the Dash in the sixth getting 3 more and its now 9-1 heading to the bottom of the 6th.
Bonaci delivers another RBI this series as the Drive get on the board!

Dash 6, Drive 1 pic.twitter.com/uae64EdnSl

— Greenville Drive (@GreenvilleDrive) May 14, 2023

The Dash hold on to win the the game 9-2 as Greenville is able to drive in another run before the end. The Drive fave Bowling Green starting Tuesday night, make sure to get your tickets at the box office!
FERGIE! His second homer of the year.

Drive trail 9-2 to the Dash pic.twitter.com/hFMDB73nEs

— Greenville Drive (@GreenvilleDrive) May 14, 2023