Is the PAC12 About to be on Life Support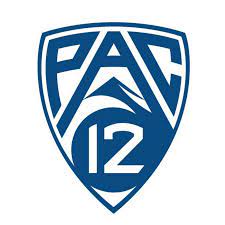 Read Time:
1 Minute, 24 Second
In less than 7 weeks the PAC 12 is about to embark on their last season of their TV deal. With USC and UCLA set to bolt to the Big 10 in 2024 it has left the PAC 12 scrambling for what is now many, many months. USC is the college football blue blood, UCLA is the college basketball blue blood, and the Los Angeles market has always been the main draw behind TV deals for the PAC 12. Without them the new negotiations have been drawn out for months and have almost gone nowhere.
5️⃣ of the Top 17 from #Pac12FB, most of any conference 👀⤵️#BackThePac
https://t.co/Tuh9NPcm0X

— Pac-12 Conference (@pac12) May 4, 2023

July 1st, 2024 the PAC 12 TV deal expires. USC and UCLA will be gone. How much longer do the remaining teams stay on board before jumping ship as well. Oregon is the biggest football school left over the last 20 years, Arizona is the biggest basketball school since the late 80's. Oregon will have options. The Four Corners schools are being offered by the Big 12. Is it 3 months or 5 months when teams can't wait anymore? Does the PAC 12 have time left to add a couple of schools? And Who? San Diego St? Does that help the TV contract negotiations?
𝗕𝗮𝗰𝗸 ✌️ 𝗕𝗮𝗰𝗸 𝗖𝗵𝗮𝗺𝗽𝘀 has a nice 💍 to it

For a second straight year, @StanfordBSB clinches the regular-season title & the No. 1 seed at the #Pac12BSB Tournament in Scottsdale! 🏆#GoStanford | #BackThePac pic.twitter.com/RuqNTMsHvA

— Pac-12 Conference (@pac12) May 14, 2023

Last week Dennis Dodd made people upset when he reported that ESPN was no longer in negotiations for a primary deal with the PAC 12. Amazon reportedly has been contacted for a possible deal and the rumors suggest that it is "unlikely". Where does the PAC 12 go from here? Are we about to see the fall of a Power Conference?
Brad Harvey
Host of College SportsCast