Clemson Lacrosse Wins Last Home Game Versus Pitt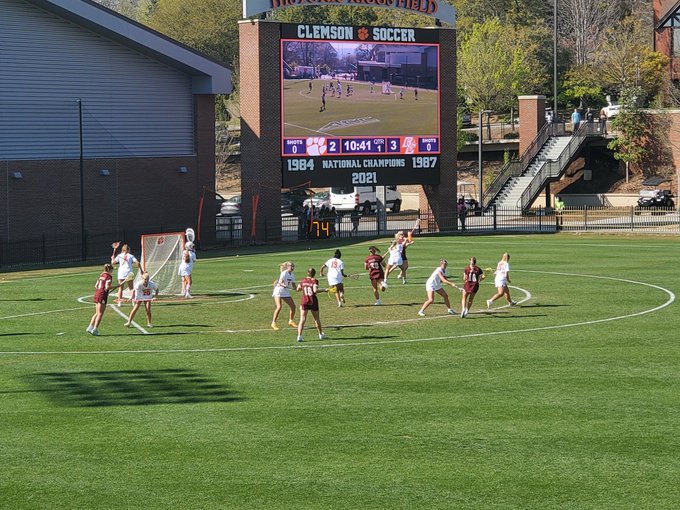 The #17 Ranked Clemson Lacrosse team defeated Pitt on Thursday night 17-7 in front of a great crowd at Historic Riggs field. The first-year team scored 7 points in the first period, then followed that with 3-4-3 in the following periods, while holding Pitt to no more than two points in a period. Clemson Players New, Miller, and Martire all had 3 goals a piece in the win.
She is HER!

Lamparter has surpassed 100 saves 👏 pic.twitter.com/JxOvq8GinY

— Clemson Women's Lacrosse (@ClemsonWlax) April 20, 2023

Emily Lamparter got her 100 season saves in her career. Congratulations to the Lady Tigers this season.
Belle Martire's got a hat trick!!!

Clemson goes into the 4th quarter up 14-5
📺https://t.co/t6pwYBzExq
📊https://t.co/IhiICzcnX6 pic.twitter.com/VUXWOKTuCZ

— Clemson Women's Lacrosse (@ClemsonWlax) April 20, 2023