UConn Wins 5th National Championship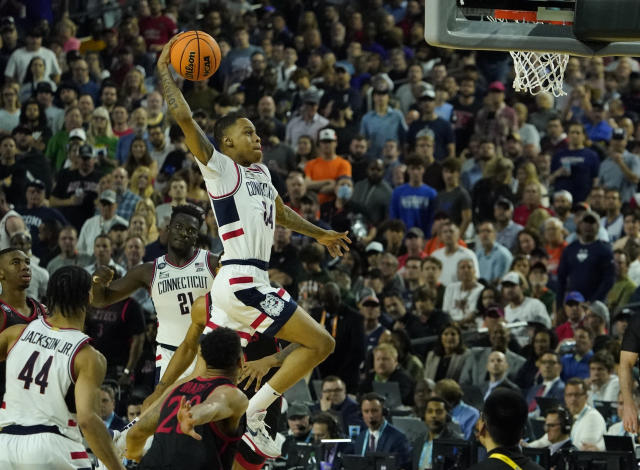 Read Time:
1 Minute, 1 Second
UConn is back on top of the world yet again. Senior guard Tristen Newton led UConn with 19 points and 10 rebounds and Final Four Most Outstanding player Adama Sanogo, Junior Forward, had 17 points and 10 rebounds. UConn is also 5-0 in title games. It was such an amazing run by UConn which saw them beat opponents by an average of 20.0 during the NCAA tournament. UConn has one title in every decade for the past four decades. It's hard to top a team who has the most titles in the last 25 years.
2023 NATIONAL CHAMPIONS ‼️#HU5KIES pic.twitter.com/UV26Jq7Wx0

— UConn Men's Basketball (@UConnMBB) April 4, 2023

Many will compare this team to the All-time great UConn teams of the past and rightfully so, this was as much of a dominant tournament I've seen in quite some time and to top it off with another championship is icing on the cake. What's great about this tourney run is the fact Bobby Hurley had a championship as a player at Duke, now his brother has one of his own as coach. Hurley family is in Husky heaven tonight.
BASKETBALL CAPITAL OF THE WORLD ‼️🌎🏆#HU5KIES pic.twitter.com/DXSuf0XRz9

— UConn Men's Basketball (@UConnMBB) April 4, 2023

Party on UConn.
Jon Hammonds
Photo Credit: Yahoo Sports