#14 Clemson Lacrosse Loses to #4 Boston College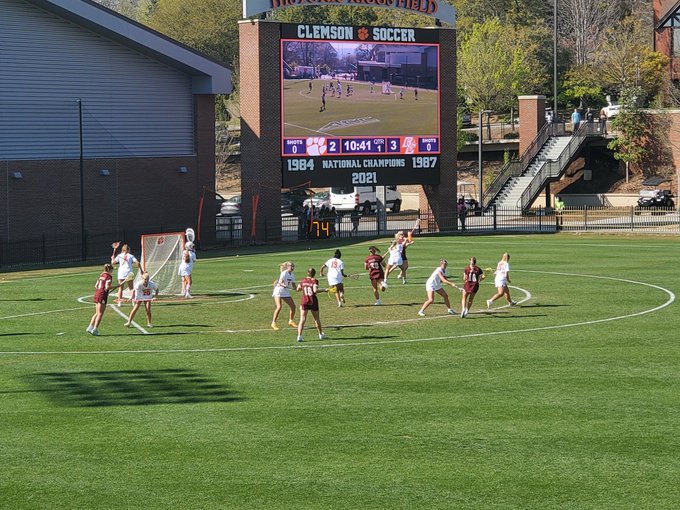 The Lady Tigers Lacrosse (7-3, 1-3 ACC) wasn't able to win enough control battles and fell to the #4 Boston College (6-2, 3-1 ACC) 17-10 yesterday at home in front of a great crowd. The Lady Tigers Emma Tilson impressed, lead in goals with four on the day, she was last week's ACC offensive player of the week while Sofia Chepenik, was right behind Tilson with three of her own goals. Belle Martire and Gianna New would also register goals for Clemson. Krissy Kowalski made her first appearance in goal against an ACC opponent this season and saved a season high of seven shots.
Enjoyed a great game yesterday between @clemsonlax and Boston College. If you have never seen a game live you need to go! Support #Clemson #lacrosse pic.twitter.com/OTkMTuOJSg

— GSM-Jay🏒⚾️🏈⚽️🥍 (@DafanboysC) March 17, 2023

Clemson has a quick turnaround as they host Radford on Sunday, March 19 at Historic Riggs Field at 1pm. Make sure to go out and support your Ladies Lacrosse team.