Day 2: Greenville Triumph Defenders Part 1 Series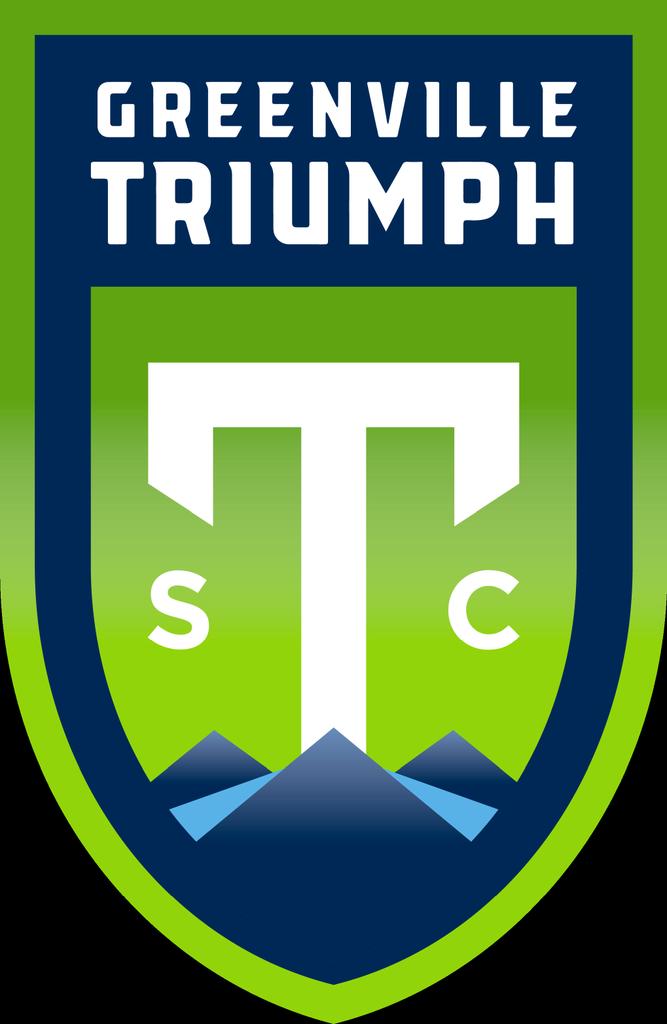 Read Time:
4 Minute, 5 Second
Evan Lee:
With the sixth most regular season appearances in League One history, Lee earned his first All-League honor having recorded a team-high 17 blocked shots and 111 possessions won in the defensive third a season ago. In the most productive season of his seven-year career, Lee finally bagged his first professional goal – a dramatic stoppage-time equalizer on the road, mind you – and earned a career-best two assists to go along with it. Lee's 165 possessions won, 89 duels won and 83 clearances in 2022 helped Greenville to its fourth-consecutive postseason appearance. The Toledo, Ohio native spent most of his early career in the Buckeye State, playing collegiately with Ohio Wesleyan University before starting his professional career with USL Championship side FC Cincinnati. Earning 14 appearances with FCC in 2016, Lee signed with the Richmond Kickers and recorded 19 appearances with the then-Championship side between 2017 and 2018. Lee signed with Greenville ahead of its inaugural 2019 campaign and now sits just seven appearances shy of reaching the 100 regular season appearances mark.
@b_fricke5 Evan Lee @JamieSmith_25 @JamieSmith_25 some of our Defenders for our @GVLTriumph this year. Be looking for the article on https://t.co/quQNC7hM7P pic.twitter.com/o5Psq5ao6Z

— Greenville Sports Media (@FaLcOn24729118) March 14, 2023

Brandon Fricke:
A Grimes, Iowa native and three-time All-League selection in League One history, earning First Team honors in 2020 and Second Team honors in 2019 and 2021. Grimes, Iowa native spent the inaugural 2019 League One season with Lansing Ignite FC, Fricke played his collegiate soccer at Butler University in Indianapolis, IN. On January 20, 2015, Fricke was drafted 83rd overall in the 2015 MLS SuperDraft by Colorado Rapids. Fricke was not signed by Colorado but joined their United Soccer League affiliate side Charlotte Independence on then on February 18, 2015. Fricke then played the 2016 and 2017 seasons in Sweden, with two more stints with the Menace. Fricke joined Lansing Ignite on January 24, 2019, ahead of the inaugural USL League One season. Lansing Ignite folded following the 2019 season, leading Fricke to sign with Greenville Triumph of USL League One.
Ready to get going again! 🔵🟢 https://t.co/3u044X3KTl

— Brandon Fricke (@b_fricke5) January 12, 2022

Jamie Smith:
Having begun his career in the tough system at Walsall, Jamie broke into non-league football in England before opting to go to the college route in USA. His performances in the college games led to a number of personal accolades and eventually a professional contract. NC State Soccer Alumni, before joining the Wolfpack, Smith competed two seasons at Limestone College in Gaffney, SC. He has experience with former National Premier Soccer League and current USL League 2 team, Asheville City SC, where he was named 2019 NPSL Young Player of the Year.
Delighted to announce I have signed my first professional contract with @GVLTriumph. Big thanks to my family & friends for their support in achieving this. Becoming a pro has been a dream since I was young and I'm excited for the journey and hard work ahead at this great club. pic.twitter.com/NYzwgs7M2K

— Jamie Smith (@JamieSmith_25) March 16, 2022

Tyler Polak:
Prior to joining Greenville as the first signed player during the club's inaugural season, Polak spent the 2018 season with the Saint Louis FC and the 2016 and 2017 seasons with FC Cincinnati alongside Head Coach John Harkes. He was selected 22nd overall in the MLS SuperDraft by New England Revolution in 2012. Made one regular-season appearance at left back a substitute appearance in the season opener at San Jose (March 10). Saw most of his action in the MLS Reserve League, where he made nine starts at left back. Missed the final reserve match (Sept. 22 vs. New York) with a left foot injury. Also started at left back and played 120 minutes in the team's U.S. Open Cup third-round loss to the Harrisburg City Islanders (May 29).
COLLEGE: A two-time NSCAA All-Midwest honoree while he started each of his 44 total games played at Creighton and scored three goals and added six assists in two seasons while he helped lead the Blue jays to the 2011 NCAA College Cup, where the team fell to national runner-up UNC-Charlotte, and as a sophomore, led the record-setting Bluejay defense, which led the NCAA in shutout percentage and goals against average while allowing only five goals and 2.8 shots on goal per game. He also scored one goal and added five assists in 24 games and as a freshman in 2010, named the Missouri Valley Conference freshman of the year and was an NSCAA All-Midwest Region First-Team honoree, starting every match for Creighton while he scored two goals and added one assist in 20 matches.
U.S. NATIONAL TEAM: A former member of the Under-20, Under-18, Under-17, Under-15 and Under-14 Youth National Team pools, one of five candidates for 2009 U.S. Soccer Young Male Athlete of the Year, had 35 career caps for U17 National Team, leading the team with 19 international appearances (all starts) in 2009, and he played every minute of every match at the 2009 FIFA Under-17 World Cup in Nigeria and the CONCACAF Under-17 Championship in Mexico in 2009.
Cats out of the bag! Excited to continue the journey with you all! https://t.co/iFyWxLLuHk

— Tyler John Polak (@TylerPolak) January 13, 2023