Meet Your 2023 Goalkeepers for the Greenville Triumph Soccer Team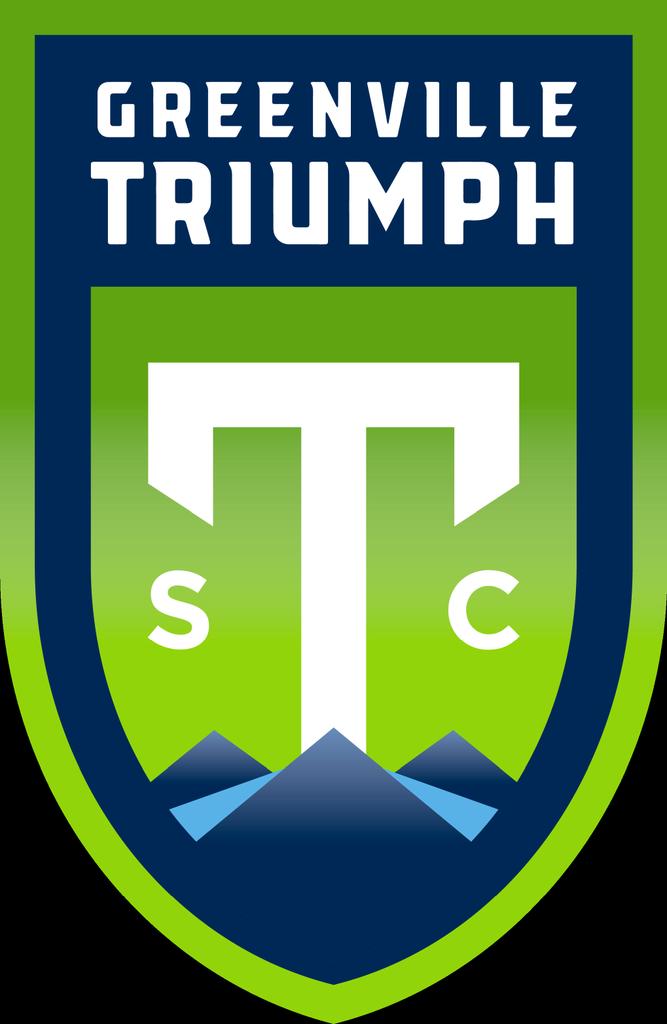 Read Time:
6 Minute, 34 Second
The Greenville Triumph has announced the re-signing of goalkeeper Ben Hale, pending league and federation approval. Hale will return for his third season with the Triumph and should be in the mix for the starting goalkeeper position following the retirement of Paul Christensen. The Furman alumni joined the Triumph squad in 2021 as the third keeper after a shortened collegiate season. As a Paladin, he was named SoCon Goalkeeper of the Year, First Team All-SoCon selection and help lead Furman to a SoCon Tournament title and NCAA Tournament second round appearance in 2019. Hale started in 54 matches for 4,795 minutes with a 1.03 goals-against average.
Greenville Triumph Goalkeeper Ben Hale will help anchor the defense for @GVLTriumph this year. @ben_hale1 @DaFanboys @DafanboysC @GioCanas10 pic.twitter.com/168gTvCa3V

— Greenville Sports Media (@FaLcOn24729118) March 13, 2023

Hale worked his way to the backup goalkeeper position in 2022 and appeared in each of the club's preseason matches. He missed the final third of the season due to injury, leading to the club signing Jared Mazzola in August. With 2022 starter Paul Christensen's retirement, Hale and Mazzola will compete to earn Greenville's starting spot and hope to extend the hallmark of stellar defense the club has become known for in its first four seasons. "We're excited to welcome Ben back to the squad," said head coach John Harkes. "After dealing with injuries last season, we're happy he's healed and look forward to him returning to fitness this preseason. He's a great shot-stopper and has high character. We're looking forward to seeing him compete on the field and get back out in the community with the club."
2019: Limited to just four starts due to injury… Posted a 1.81 GAA in 297 minutes of action… Paced the Paladins to victories over Davidson and USC Upstate.
2018: Southern Conference Goalkeeper of the Year and a first team All-SoCon selection… Led Furman to a SoCon Tournament title and NCAA Tournament second round appearance… Started all 22 games in goal… Fashioned a 13-7-2 record, 1.01 goals against average and notched eight solo shutouts… Recorded a shutout in a 3-0 win over UNCG in the SoCon Championship Match before blanking UNCW in the opening round of the NCAA Tournament with a save and a goal in the penalty kick shootout… Earned SoCon Player of the Week honors on October 23 after victories over Wofford and ETSU.
2017: Garnered second team All-Southern Conference honors and SoCon All-Freshman honors after starting 18 matches in goal… Posted 0.95 goals against average and recorded six solo shutouts… Blanked nationally ranked Denver and recorded a career-best seven saves two days later to shutout Air Force enroute to earning SoCon Player of the Week honors.
2016: Sat out the 2016 season after tearing his ACL in July playing in the Academy national championship game.
High School/Club: Graduate of Wakeland High School… A member of the United States U-19 National Team and FC Dallas USSF Academy squad…Ranked No. 58 in Top Drawer Soccer"s IMG Top 150 recruits and No. 5 among goalkeepers…Helped FC Dallas to the 2015 United State Development Academy title while earning Central Conference Goalkeeper of the Year honors…A member of the Region III team and North Texas ODP team…2012-13 All-District 18-4A selection for Wakeland.
#99 Jared Mazzola will be ready to help the Triumph as Goalkeeper this year! @GVLTriumph @DaFanboys @DafanboysC @GioCanas10 @JaredMazzola pic.twitter.com/DBFHXgFmf7

— Greenville Sports Media (@FaLcOn24729118) March 13, 2023

Jared Mazzola, who signed midseason following an injury to backup keeper Ben Hale. Mazzola will be in the mix for a starting spot after the retirement of 2022 starter Paul Christensen. Mazzola entered League Two after graduating from Quinnipiac University with an expansive resume in 2021. The goalkeeper tallied 3979 minutes, appeared in 43 matches, and boasted a 78% save percentage during his three years. In spring of 2021, he was named MAAC Goalkeeper of the Year, All-MAAC Team, and MAAC All-Academic Team. Mazzola joined Derek Waldeck as the second signing of the week for the first-place Greenville Triumph as the club entered the final stretch of the 2022 League One season.
Some personal side notes to Jared:
As a Senior in Spring 2021:
MAAC Goalkeeper of the Year
Member of the All-MAAC Team
Member of MAAC All-Academic Team
MAAC Defensive Player of the Week (March 23)
Started six games for the Bobcats.
Recorded a 4-1-0 record, posting two shutouts.
Allowed just four goals in 512+ minutes, recording 0.70 goals against average.
Made 18 saves, posted an .818 save percentage.
Stopped season-high four shots vs. Saint Peter's (3/29)
Helped anchor a QU defense that allowed just nine goals in nine games.
As a Junior in 2019:
All-MAAC Second Team
MAAC Defensive Player of the Week on Oct. 21
Started all 18 games for the Bobcats.
Earned a 9-6-3 record as goalkeeper.
Posted a 1.38 goals-against average to go along with a .748 save percentage.
Recorded three shutouts.
Made 77 total saves.
As a sophomore in 2018:
Started 14 games.
Posted a record of 9-4-1
Made 65 saves, had a save percentage of 0.833 and a goal against average of 0.89.
Posted four shutouts.
Made nine saves against Marist in a 1-0 win (10/27)
Prior to Quinnipiac:
Attended VCU for one season but took a redshirt and did not play.
New York Soccer Club B18/19 Starting GK
EDP/NPL Winners Northeast Division
NYSC B98 finish as finalists at US Club Soccer NPL Finals July 2017
USSDA – Everton FC Westchester 2008-2016
Starting goalie and Team Captain all 8 years with club
Topdrawer Top 150 Players to Watch, Fall/Spring 2016-17
Topdrawer Top 25 Players – Three-year Regional Selection – 2015, 2016, 2017
Foyle Cup Participant with Everton US – Derry, Ireland – August 2015
id2 Training Program Participant: October 2012, Raleigh, NC and March 2013, Oakwood, CT
Earned seven U.S. Soccer Training Center Invitations
The Greenville Triumph Soccer Club has released its single-match ticket sales, theme nights and ticket bundles for the 2023 season, the club announced today. Triumph SC's slate of 16 home matches will include five theme nights, four group nights and a slew of promotional events. The Triumph will open the season with its Fifth Birthday Party on March 25th, as the club commemorates five seasons of professional soccer in the Upstate. The club will host two new platform matches in 2023, introducing Autograph Night on May 13th vs. Richmond and Fiesta De Fútbol on June 3rd against Tormenta FC. A fan-favorite in 2022, Star Wars Night, will return on August 5th and again feature the popular lightsaber giveaway. The club's final theme night, Fan Appreciation Night, will punctuate the 2023 home schedule on October 14th against League One newcomer-Lexington SC. More details about each theme night will be available in the coming weeks and months.
Platform Night Schedule:
Saturday, March 25th– Fifth Birthday Party
Saturday May 13th– Autograph Night
Saturday, June 3rd– Fiesta De Fútbol
Saturday, August 5th– Star Wars Night
Saturday, October 14th– Fan Appreciation Night presented by Bridge City Coffee
The Triumph also unveiled new value packs for fans in 2023. In the club's new home at Paladin Stadium, it will offer four new food and beverage bargain bundles available for all home matches starting at $19/each. The deals will be available until midnight the day prior to a home match.
Triumph Bargain Bundles will include:
Snack Pack- 2 Tickets, 2 hotdogs, 2 chips/popcorn, 2 drinks
Beer Bundle- 2 tickets, 2 Natural Light beers
Parking Pack- 1 or more tickets, 1 parking pass.
All the Single Ladies- 1 ticket, 1 Natural Light beer.
Limited time bundles, additional giveaways and promotions are expected to be announced in the coming months. Call 864-203-0565 or visit us online to purchase your tickets now!
Stadium: 3300 Poinsett Hwy, Greenville, SC 29613