Swamp Rabbits vs. Iceman Period One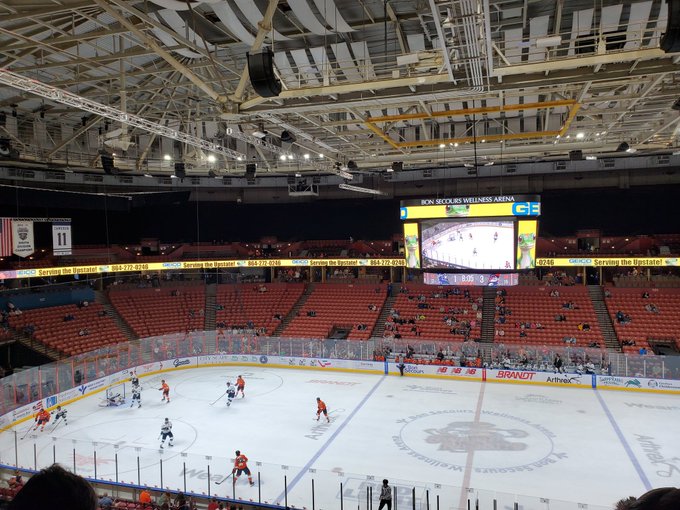 It's a great night for Hockey at BSWA tonight as Greenville Swamp Rabbits (31-17-7-0) faces the Jacksonville Iceman (35-17-2-0) as the road to the playoff keeps going for the Swamp Rabbits tonight as the teams start of physical and at the 11:21 mark in the first Jacksonville draws first blood with a score #83 Harris scores the goal #16 Loderemeier with the assist and we have the Iceman ahead 1-0. Greenville so far with more SOG 6-2 as the fans are filing in late here on Thirsty Thursday promotion.
Greenville Swamp Rabbits Hockey is Now Playing! Get here and enjoy! @_TopFlightBoog@DaFanboys @DaFanBoys_@FaLcOn24729118 @BJack1973https://t.co/rocV5w021K

— Coaches Corner (@DafanboysC) March 10, 2023

With 3:36 left in the first period we are still sitting at a 1-0 tie, but with 3:07 Jacksonville is in the penalty box, so Greenville is up a man, but Greenville is not able to get a goal and we end the period 1-0 Jacksonville ahead 1-0.
After 1⃣

GVL 0 | JAX 1#GVLvJAX

— Greenville Swamp Rabbits (@SwampRabbits) March 10, 2023