Coastal Carolina Falls to Troy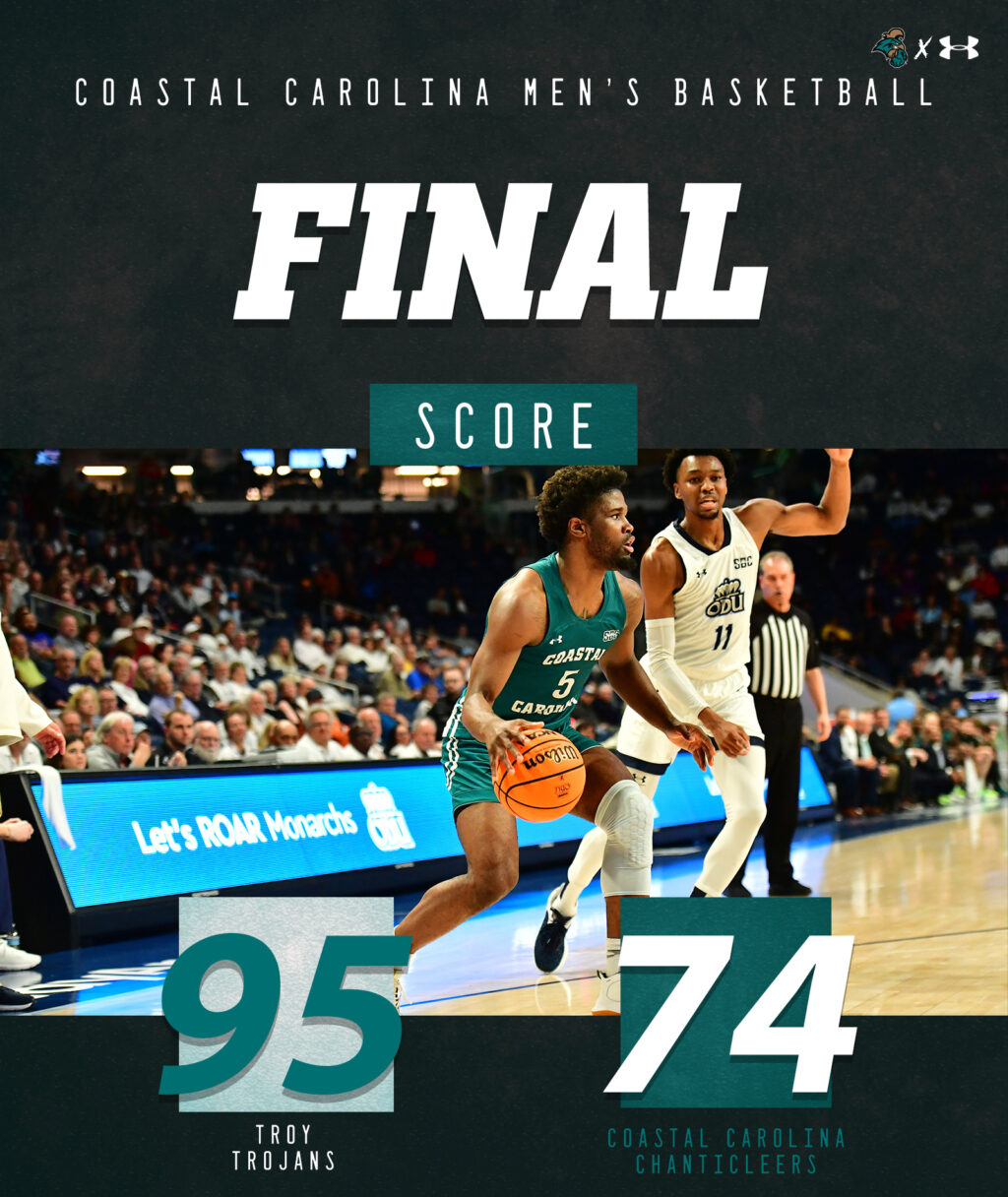 Read Time:
1 Minute, 14 Second
Senior guard Antonio Daye scored a game and career-high 28 points as Coastal Carolina fell to Troy, 95-74, in the Sun Belt Conference regular-season finale Friday night at Trojan Arena in Troy, Ala.
— CCU Men's Basketball (@CoastalMBB) February 25, 2023

Daye was aggressive on the offensive end of the court in both halves, scoring 15 of his points in the opening 20 minutes and adding 13 points in the second half. He finished 11-of-15 from the field and hit three of his five three-point attempts. He was also a perfect 3-of-3 at the free throw line. It was his third 20-point game in CCU's last four outings. Daye had scoring help from Jimmy Nichols, who finished with 15 points, and Jomaru Brown who came off the bench to score 12 points.
— CCU Men's Basketball (@CoastalMBB) February 25, 2023

Troy (19-12, 11-7 Sun Belt) led for over 39 minutes of the game and had six players finish with double-digit points. Christyon Eugene led the Trojans' charge with 19 points. Nelson Phillips added 16, while Zay Williams scored 13. Aamer Muhammad and Jackson Fields came off the bench to score 10 points each. Next up for the Chants will be the 2023 Hercules Tires Sun Belt Conference Men's Basketball Championship, as CCU will face Arkansas State Tuesday, Feb. 28, at 6 p.m. ET at the Pensacola Bay Center in Pensacola, Fla.
Credit: goccusports.com