SCHSL Class 4A Upper State Girls Basketball Championship North Augusta Facing Wade Hampton 2nd Half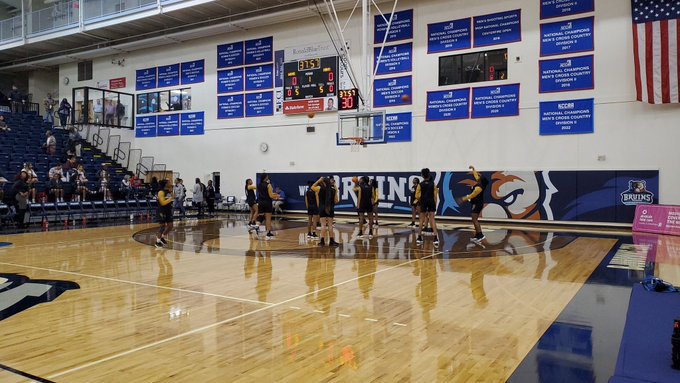 Read Time:
2 Minute, 13 Second
We are back with the final half of girls basketball for the Upper State Championship between Wade Hampton and North Augusta, we have a barn burner here as its 31-25 the Generals of Wade Hampton leading. Lets get this on the way, as North Augusta starts off and gets a basket its 33-27 with both teams making shots. North Augusta is pushing the ball hard lead by #24, Wade Hampton gets the ball back and scores its 35-27. North Augusta takes the ball right down and scores again to help bring them back 35-29 but fouls Wade Hampton and its two shots, with the Generals #24 hitting one its 36-29. Wade Hampton gets another score and its 38-29 with 4:15 to go in the period. Now its 38-33 after a few goals from both teams, Wade Hampton pushes the ball down, misses as Rebound to North Augusta.
The score after a free throw by Wade Hampton is 39-35 with North Augusta scoring again. A huge shot and a foul puts North Augusta back in the game 39-38 with under a minute to go. North Augusta gets the ball back with a travel called. Crowd is really into this game with a time out after a goal by Wade Hampton its 41-40. its the end of three with Wade Hampton leading 41-40 over North Augusta as this game is going fast with very few fouls called.
Girls 4A Upper State Championship Game #basketball #schsl #highschoolsports https://t.co/CRBF0qceOG via @YouTube @Carlito25Way @SOTGsmoke @DafanboysC

— Greenville Sports Media (@FaLcOn24729118) February 24, 2023

Less than 5 minutes to go in the half and North Augusta is up 45-43 as North Augusta tries holding the ball and Wade Hampton gets the steal and the foul to shot two. They get 1 in and its 44-45 North Augusta leading who take it down and #23 gets three rebounds and the foul after getting the shot in. Its timeout with 3:39 left in the game with the score 46-47 North Augusta leading. They are playing keep away from Wade Hampton, but the Generals get the charge but steal the ball on the throw in and its 52-46. Wade Hampton gets a score to make it 53-48, as they take a time out to get a plan to win this game. Only a minute forty-one left in the game. It's a foul and a one on one for the North Augusta team up now 55-48. its eleven seconds left, and North Augusta is going to pull this game out as the score is 56-50. Your final score is 58-50!
Girls 4A Upper State Championship Game #basketball #schsl #highschoolsports pic.twitter.com/HDvZXHtkbO

— Team DaFanBoys (@DafanboysC) February 24, 2023