College SportsCast College Football Top 25 Week 4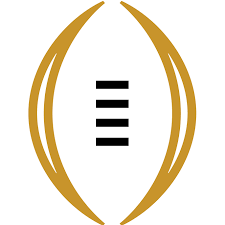 Read Time:
2 Minute, 43 Second
This past weekend on College SportsCast we deep dived on all the action of week three in college football. On Sunday's we go over the newly released AP top 25 poll each week. In week three we saw a few upsets of unranked teams beating conference and non-conference foes.
Florida RB Trevor Etienne Vs Tennessee:

🐊 23 Carries
🐊 172 Yards
🐊 1 Touchdown pic.twitter.com/n1XFUWZTP6

— PFF College (@PFF_College) September 17, 2023
In the SEC the Florida Gators surprised the 11th ranked Tennessee Vols by winning at home at the "Swamp" 29-16. #1 Georgia struggled at home to a 24-14 win over South Carolina and 10th ranked Alabama went on the road to South Florida and won a low scoring affair 17-3. While Missouri kicked at 61-yard field goal as time expired to beat the 15th ranked Kansas State Wildcats.
Nick Saban has announced that Jalen Milroe will start for Alabama this week against Ole Miss pic.twitter.com/iK2W61CZGB

— PFF College (@PFF_College) September 18, 2023
The Pac-12 saw Colorado survive a very heated battle with Colorado State in double overtime 43-35. This game saw several late hits, penalties, and Travis Hunter get injured. All the other ranked Pac-12 teams that played won in week 3, as USC had a bye week. With eight teams ranked last week look for the Pac-12 to lead the conferences with the most ranked this week too.
Coach Prime said CB/WR Travis Hunter would be out "a few weeks" after taking this hit Saturday night: pic.twitter.com/EmM180Mp6D

— Adam Schefter (@AdamSchefter) September 17, 2023
College SportsCast Top 25 Week 4
1. Georgia 2. Michigan 3. Ohio State 4. Texas 5. USC 6. FSU 7. Penn State 8. Washington 9. Notre Dame 10. Oregon 11. Utah 12. Alabama 13. LSU 14. Clemson 15. Ole Miss 16. Oregon State 17. Oklahoma 18. Washington State 19. North Carolina 20. Tennessee 21. Kansas State 22. Kentucky 23. Iowa 24. Duke 25. Colorado
🗳️ @clemsonfb and @MizzouFootball received a considerable amount of Week 4 AP Top 25 votes 👀

What surprises you most? pic.twitter.com/CTU879gy7L

— FOX College Football (@CFBONFOX) September 18, 2023
Week four has a solid slate of games to look forward to including Ohio St going to South Bend to take on Notre Dame, FSU traveling to Clemson, Ole Miss taking on Alabama in Tuscaloosa, and Deion Sanders taking his Buffaloes to Eugene, Oregon to take on the Ducks. College football is in full force.
5 days😋
No. 4 FSU at Clemson 12 ET ABC
No. 19 Colorado at No. 10 Oregon 3:30 ABC
No. 15 Ole Miss at No. 13 Bama 3:30 CBS
No. 22 UCLA at No. 11 Utah 3:30 FOX
No. 14 Oregon St at No. 21 Wash St 7 FOX
No. 24 Iowa at No. 7 Penn St 7:30 CBS
No. 6 Ohio St at No. 9 Notre Dame 7:30 NBC

— Brett McMurphy (@Brett_McMurphy) September 18, 2023
Catch College SportsCast on YouTube with three different shows weekly on Tuesday and Thursday nights and Sunday afternoons. Follow and subscribe to your favorite platforms on their LinkTree page.
Make sure to get more exciting sports coverage from Greenville Sports Media.