College SportsCast: College Football Top 25 – Week 3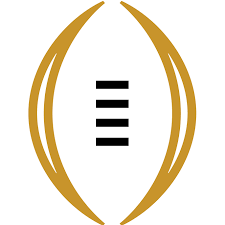 Read Time:
1 Minute, 53 Second
With College SportsCast watching, week two in college football saw Nick Saban lose his 2nd non-conference home game at Alabama ever as Texas came into Bryant-Denny Stadium and won 34-24 over Alabama. Saban is in his 17th season as coach of the Crimson Tide. However, on Saturday coach Steve Sarkisian brought is in Longhorns with QB Quinn Ewers at the helm and he had a stellar performance. He made a Heisman statement with his 24 of 38 completions and 349 yards passing performance with three touchdowns and zero sacks.

Colorado fans rushed the field with their home win over ex-Big Eight rival Nebraska 36-14 and Washington State made noise by knocking off Wisconsin (#19 in the AP poll last week) 31-22. The PAC-12 once again had a strong showing in week two even with a few losses late in PAC-12 after dark action.

Ole Miss went on the road and handled a solid, ranked Tulane Green Wave team 37-20 as Miami gave Texas A&M a beating of 48-33 at home in a non-conference battle. Once again the SEC had a few struggles but did manage some late night wins with Miss State and Auburn in week two. The SEC is 1-4 against the ACC and vs ranked teams in the first two weeks of the season.

Here is the College SportsCast Top 25 Poll for Week-3 of 2023
Georgia
Michigan
Ohio St
Texas
USC
Florida State
Penn State
Washington
Notre Dame
Alabama
Oregon
Utah
Tennessee
LSU
Clemson
Kansas State
Oregon State
Ole Miss
North Carolina
Colorado
Oklahoma
Kentucky
Iowa
Duke
Washington State
After two impressive weeks for Shedeur Sanders, Travis Hunter and the Buffaloes, Colorado has entered my poll at #20 this week. Also the Washington State Cougars slide in at #25 with their impressive win over Wisconsin. Falling out this week is Tulane and Texas A&M after their losses.

Coach Brown with some insight on the Golden Gophers 🎤#CarolinaFootball 🏈 #UNCommon pic.twitter.com/0mycrvqGnQ

— Carolina Football (@UNCFootball) September 11, 2023
Make sure to catch College SportsCast on YouTube or with their fun, informative coverage of college sports. Or follow them on your favorite platforms on their Linktree page.

Catch more sports coverage on Greenville Sports Media or sports podcast at DaFanBoys.