College SportsCast – College Football Top 25 Week 2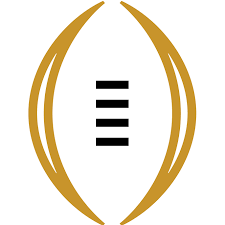 Read Time:
2 Minute, 9 Second
College SportsCast is ready to release their Top 25 after all the games have been played on this Labor Day Weekend through week-1 for college football.

Colorado and new head coach Deion Sanders made a big splash this weekend by beating the national runner-ups TCU at home as 21 point underdogs. The SEC lost all three matchups versus ranked opponents by 13 plus points in Week-1. South Carolina losing to North Carolina, LSU getting beat by Florida State (FSU), and Florida's loss on the road at Utah.
DUBS UP🙌#USvsUS pic.twitter.com/qpOvr2JNuh

— Washington Football (@UW_Football) September 2, 2023
The PAC 12 became the first conference ever to accomplish 13 wins or more and being undefeated through Week-1, with Southern California (USC) playing and winning twice. The ACC made a statement with Florida State and North Carolina winning two of the holiday weekends best primetime games over their SEC opponents. Duke and QB Riley Leonard made the biggest impact with the programs first win against a top 10 opponent since 1989 with a home stunner over Clemson 28-7.

A decade of momentum and we're not stopping now. #GoBigBlue pic.twitter.com/rzczHfvyEr

— Kentucky Football (@UKFootball) February 13, 2023
G1. Ready to Roll 👊#RollTide pic.twitter.com/TWDqldOqIw

— Alabama Football (@AlabamaFTBL) September 4, 2023
Here is College SportsCast updated Top 25 through the Week-1 schedule.
This Travis Hunter stat is wild 😳

(📸: @CUBuffsFootball) pic.twitter.com/7cAI83uUjy

— SportsCenter (@SportsCenter) September 5, 2023
1-Georgia 2-Michigan 3-Alabama 4-Ohio State 5-USC 6-FSU 7-Penn State 8-Washington 9-Notre Dame 10-Tennessee
https://t.co/arhz94gkDm
🏈College SportsCast The Big Fuss Show
🗣️Tomorrow night Sept 5 at 8pm cst#CollegeFootball Hot Topics, our Pick 6 & No Fly Zone Segments-debates #SEC #Pac12 #FSU @JasonJeharrison @JonSpor11 on @CSCast_ @DaFanboys @lettalksport @sidelinesport1 @wsbn_tv pic.twitter.com/bcWCQu8Dwo

— Brad Harvey (@BradCSCast) September 4, 2023
11-Oregon 12-Texas 13-Utah 14-LSU 15-Clemson 16-Kansas State 17-Texas A&M 18-Oregon State 19-Ole Miss 20-North Carolina
On target 🎯#GoBlue pic.twitter.com/xwAvSLt617

— Michigan Football (@UMichFootball) September 5, 2023
21-Kentucky 22-Oklahoma 23-Tulane 24-Iowa 25-Duke
1-0 pic.twitter.com/j5FUbidEdW

— Ole Miss Football (@OleMissFB) September 2, 2023
Top-10 victory Tuesday mood 😈 pic.twitter.com/Xzq5ir5bEm

— Duke Football (@DukeFOOTBALL) September 5, 2023
FSU is our biggest mover up jumping 4 spots up, as LSU falls 9 spots down. TCU drops out of our poll from being 16th in the preseason and Clemson falls from 7th to 15th. Duke is our new team entering this weeks poll at number 25 after their top 10 upset.

College SportsCast has three fun original college sports shows a week. Or find them on your favorite platforms to follow on their Linktree page.

Victory Vibes: South Carolina 🐓#CarolinaFootball 🏈 #UNCommon pic.twitter.com/KcqsqH4uiq

— Carolina Football (@UNCFootball) September 4, 2023
Make sure to check out all the exciting sports coverage at Greenville Sports Media.
𝓒𝓲𝓷𝓮𝓶𝓪𝓽𝓲𝓬 𝓡𝓮𝓬𝓪𝓹

vs. No. 5 LSU#NoleFamily | #KeepCLIMBing pic.twitter.com/SMhdgGYvuT

— FSU Football (@FSUFootball) September 4, 2023
New Week . . . Same Standard . . . 1-0#FUAllTheTime I #EliteIsTheStandard pic.twitter.com/UI6G2UqN6j

— Furman Football (@PaladinFootball) September 4, 2023
by Brad Harvey – College SportsCast