Greenville Drive on Two Game Win Streak Look to make it Three Game Streak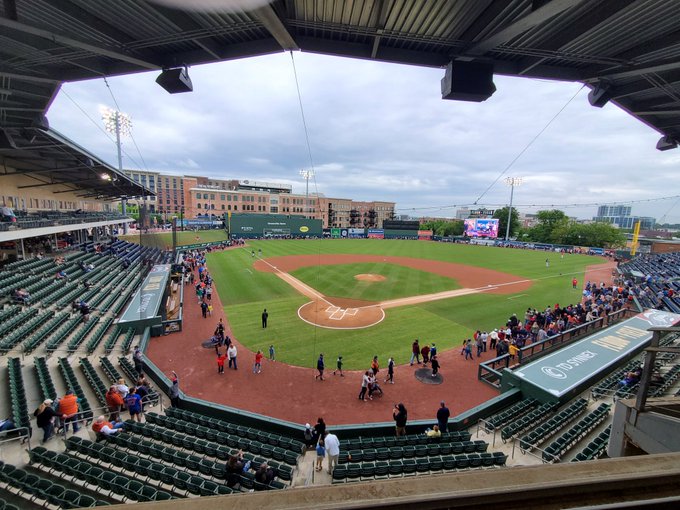 The Greenville Drive (58-60) head into tonight's match up versus the Hickory Crawdad's (60-52) feeling much better after two great performances on the mound and at the plate leading to two back-to-back wins on the road. Emiliano Teodo #40 will start for the Crawdad's tonight, 4-2, ERA 4.65, G 15, GS 12, S 0, IP 50.1 SO 69, Whip 1.49. Greenville puts Luis Perales #22 on the mound 4-5, ERA 3.77, G 18, GS 18, S 0, IP 74.0, S0 100, Whip 1.42.
Rolling out for game number five this week:

🆚 @HickoryCrawdads
🕖 7:00 p.m.
📍 L.P. Frans Stadium pic.twitter.com/hBSNC3fv3l

— Greenville Drive (@GreenvilleDrive) August 26, 2023

The Drive are able to get 2 runs in the fifth inning but Hickory battles back and ties it in the sixth inning 2-2 and then take the lead in the eighth inning 4-2 with two more runs. The Drive last ditch effort gets one run in in the ninth but it's not enough as they lose 4-3. The Drive look to split the series tomorrow in Hickory.
Drive look to earn a series split tomorrow. https://t.co/Nr5BCPBGbY

— Greenville Drive (@GreenvilleDrive) August 27, 2023