Dash Give Drive Second Loss in a Row on the Road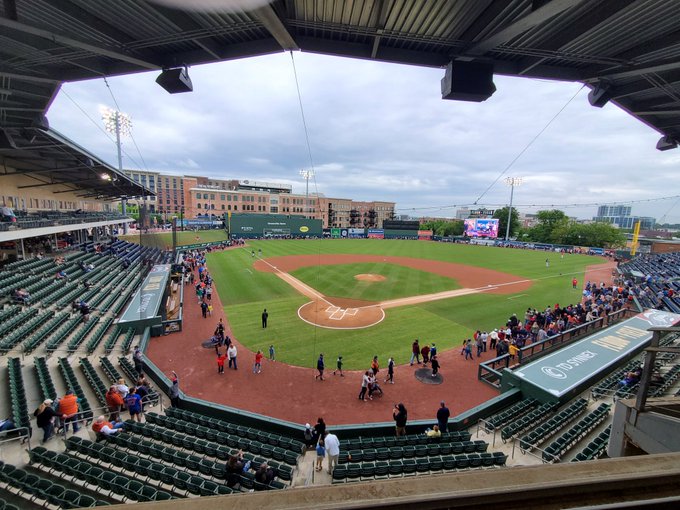 Read Time:
1 Minute, 2 Second
If the Winston-Salem Dash (16-26, 50-55) harbored any resentment toward the Greenville Drive (20-24, 56-54) for the way the first half of the South Atlantic League season shaped up, they certainly made it known Tuesday & Wednesday as the Dash thrashed the Drive 14-4 in their first matchup since the Drive clinched the SAL first-half tile over the second-place Dash then shut out the Drive 6-0 to start the 6 game set.
FINAL: Dash 6, Drive 0

Tough night at the plate for the Drive, but Mikey Romero records his first High-A hit on this infield single 👇 pic.twitter.com/cKjMxabztV

— Greenville Drive (@GreenvilleDrive) August 17, 2023

The two runs in the second and the 4 runs in the fifth inning was enough to put away the Drive who are in desperate need of the bats to come alive soon as the season is coming closer to an end and the playoffs are approaching. Though many fans feel it's not fair to judge as allot of great players have been called up to the next level it's still important to see the Drive need a major pick me up soon with its production.
Welcome to Greenville, Zach! https://t.co/Z3U1rWabqO

— Greenville Drive (@GreenvilleDrive) August 16, 2023

The Drive return to action tomorrow night versus the Dash on the road in hopes of a change of fortune in runs and pitching.