Greenville Drive Ready for the Bowling Green Hot Rods.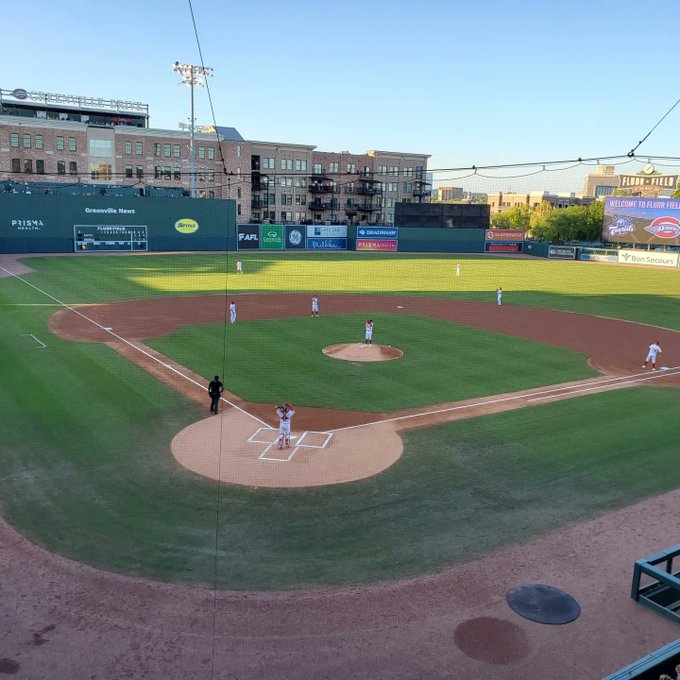 The Greenville Drive (36-28) head into tonight's ballgame after losing last night's battle 2-0 to the Bowling Green Hot Rods (29-30) ready to keep its slim lead it has in first place. Greenville needs to bounce back and get on top of the Hot Rods fast and not play from behind. The weather is also a huge part of the game plan. Stay tuned with live feed updates.
Win and in. How we're lining up:

🕢 7:35 PM
🆚 @BGHotRods
📍 Bowling Green Ballpark
📺 @ballylivenow
📻 https://t.co/aVzCZvUrsE pic.twitter.com/WkewPMVWix

— Greenville Drive (@GreenvilleDrive) June 21, 2023

After a rain delayed start, the Drive have a bad showing and lose 17-2 vs, Bowling Green, and are hoping to turn the tables tomorrow weather permitting. We will have all the action and news here on GSM.
Alex Erro's second homer of the year brings us a run closer.

Hot Rods 9, Drive 2 pic.twitter.com/ixQjdp3nXf

— Greenville Drive (@GreenvilleDrive) June 22, 2023