Drive Look to Start New Winning Streak Versus Grasshoppers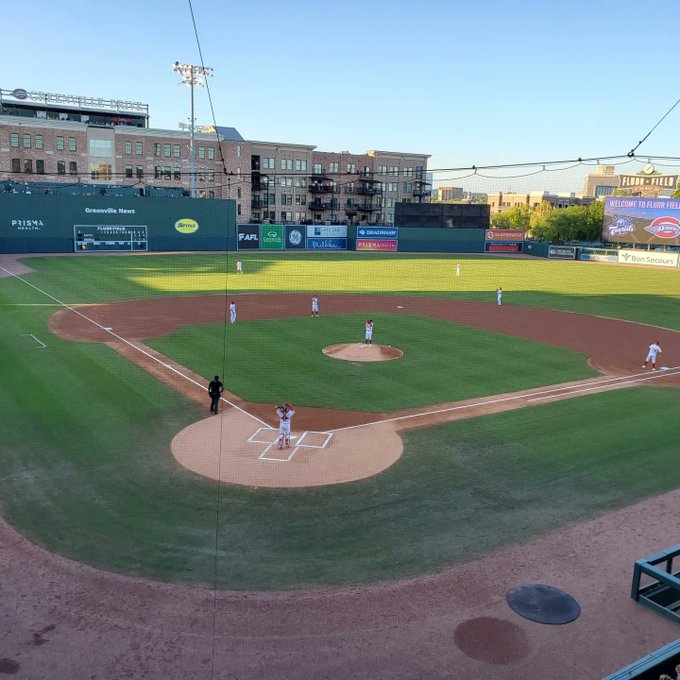 Read Time:
1 Minute, 11 Second
The Greenville Drive (33-26) come into tonight's game with the Grasshoppers (32-25) looking to get back to the winning streak they had before, plus go back after the division lead. The make things even better Isaac Coffey heads to the mound after giving great starts lately. The Drive come out swinging scoring a run in the first and then two runs in the third as Blaze Jordan is looking hot at the plate.
3 RBI-night for Blaze! And it's only the third inning! His double boosts the lead.

Drive 3, 'Hoppers 0 pic.twitter.com/6vfCAk9xzf

— Greenville Drive (@GreenvilleDrive) June 15, 2023

The Grasshoppers come back and score one run in the 4 and two in the fifth to tie things up, yet once again the Drive get a run in the fifth to take the lead going into the sixth inning 4-3. Once again, its Blaze Jordan hitting in yet another RBI.
How 'bout a fourth for Blaze? His chopper brings in Paulino from third and the Drive regain the lead.

Drive 4, 'Hoppers 3 pic.twitter.com/czscfyyEUe

— Greenville Drive (@GreenvilleDrive) June 16, 2023

The Grasshoppers would fight back and get a score in both the seventh and eighth innings to take the lead 5-4. The Drive then in the 9th inning would tie it up when Miller scores and its 5-5 going into extra innings. The Game would not go the Drives way as the Grasshoppers get another score and keep the Drive from scoring and it ends 6-5. What a great game, make sure you are at the game tomorrow at 7:05pm first pitch.
Too excited, it's 5-5 as we head to extras. https://t.co/F3ASw6BuXU

— Greenville Drive (@GreenvilleDrive) June 16, 2023