Grading the Falcons Picks Through Rounds 1-4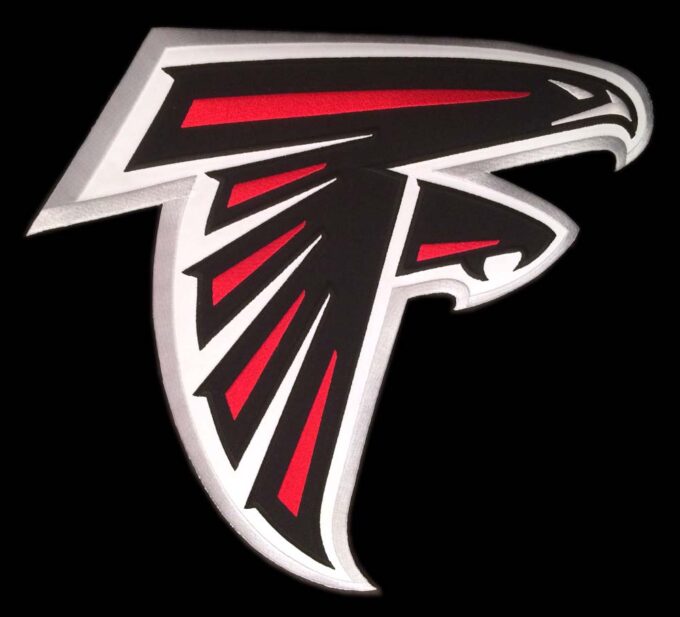 Read Time:
2 Minute, 57 Second
The NFL Draft concluded this past weekend and there's plenty of talk about splash moves and trade ups
and the creation of the Philadelphia Bulldogs. A team that somewhat flew under the radar despite
picking in the top ten was the Atlanta Falcons. Today we'll be breaking down each pick and grading them
independently, starting with pick 8.
The Class of 2023 pic.twitter.com/0pX5Q8oi11

— Atlanta Falcons (@AtlantaFalcons) April 30, 2023

Round 1 Pick 8: Bijan Robinson – Running Back – Texas: C-
If you're cut from the analytical cloth like I am than you know the exact reason why I'm not particularly
high on this pick. He is a running back, a position not particularly known for being value. Not only did the
Falcons spend a first-round pick on him, but they spent a top ten pick on him. There is some saving grace
to this pick if the Falcons do it right. Bijan shows elite ability to catch the ball out of the backfield and he is a great route runner for the position. The Falcons could use him as a "wide back" in the same
fashion that the 49ers use Deebo Samuel. Pairing Bijan with the other young weapons in Atlanta can
create plenty of mismatches to help unproven Quarterback Desmond Ridder.
With @Bijan5Robinson, and his family, there are three pillars

Faith, Family and Football

— Atlanta Falcons (@AtlantaFalcons) May 4, 2023

Round 2 Pick 38: Matthew Bergeron – Offensive Guard – Syracuse: B+
Left Guard has been a position of need for many years, and the Falcons dug further into the team
identity with this pick. Bergeron played offensive tackle at Syracuse but is most likely going to play guard
at the next level due to struggling with some of the more athletic edge rushers in the ACC. His biggest
strength is run blocking where he is incredibly physical and really drives his opponents into the second
level. He is an all-around "people mover" so to speak and a guy the falcons needed to trade up to get.
Lets work!!!! @AtlantaFalcons https://t.co/NqlcOaykjq

— Matthew Bergeron (@MatthewkBerger1) May 1, 2023

Round 3 Pick 75: Zach Harrison – EDGE – Ohio State: B-
Many thought the Falcons would use an earlier pick than 75 to address the pash rush, given the
lackluster production in that category last season. However, they chose to build off of strengths in the
early rounds, focusing on the running game. Harrison is a guy that was a 5-star prospect coming out of
high school that never really lived up to the hype. He is consistently solid in run fits and showed some
splash play potential, but the elite bend of the edge never really developed for him. I see him being a
guy that comes in handy on third down, whether it be short yardage or passing situations. Atlanta is
betting on its development here.
⭕️ – – – > 🅰️ pic.twitter.com/jycTIsMdl3

— Atlanta Falcons (@AtlantaFalcons) May 2, 2023

Round 4 Pick 113: Clark Philips III – Cornerback – Utah: A+
This is my favorite pick in the draft for the Falcons. Phillips was an All-American at Utah and a Jim Thorpe
Award finalist. How does a guy like this slip to the 4 th round? The answer is simple, testing. Phillips is.
undersized at 5'9 183 lbs. and his 40 time at the combine was not blazing fast. However, the tape does
not lie. Philips has tremendous ball hawking skills and rarely makes mistakes that put him out of
position. The bigger the moment, the better he plays. I think the scouts overthought the measurables
here.
Good luck airing it out against @ClarkPhillips21! pic.twitter.com/6nZ73RxJ8e

— Atlanta Falcons (@AtlantaFalcons) May 3, 2023

Taylor Bell
Hopeless Sportsmantic
Dafanboys.com