Greenville Triumph Face North Carolina FC at Paladin Stadium (thread)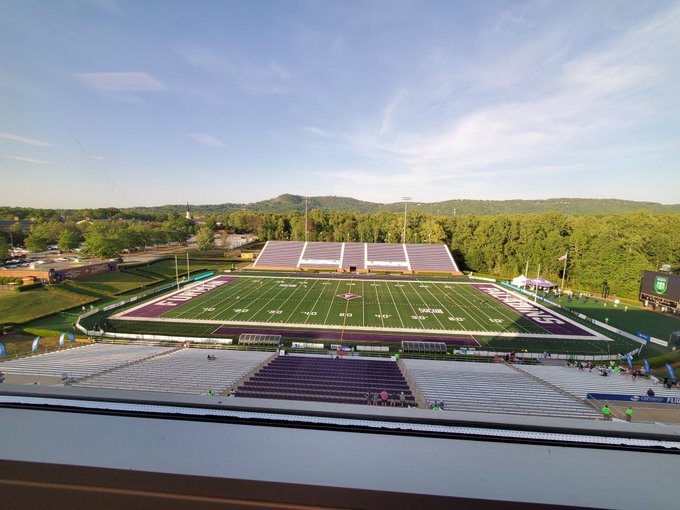 Read Time:
1 Minute, 14 Second
The Greenville Triumph return home tonight to face the North Carolina FC team with both teams seeking another win in the USL standings. The North Carolina FC strikes first at the 18:53 mark after a blocked goal kick the ball bounced away and the FC team was able to get the rebound and knock it in and our score is 1-0. The N.C. FC team gets another penalty shot score at the 37:01 minute making the score 2-0.
35'- NCFC is successful in their second PK attempt.

0-2 | #GVLvNC

— Greenville Triumph SC (@GVLTriumph) April 29, 2023

We are at halftime with the score 2-0 N.C. FC leading over the Greenville Triumph after 2 penalty kicks.
we start the second half with some great action as both teams are playing great keep away from the goalie, and lots of questionable calls being made. At the 67th minute its still 2-0 N.C. FC in the lead. The Triumph before the end of the game get a huge goal by Daniel Wu his first professional goal which brings the game to 2-1.
.@GVLTriumph's Daniel Wu nets his first professional goal on the header! 👏#GVLvNC // #OneForAll pic.twitter.com/m5qlLCLc68

— USL League One (@USLLeagueOne) April 30, 2023

The game ends before the Triumph can make the come back, and with the fans really giving bad ref calls for this lose, it ends at a 2-1 for the N.C. FC team getting the win. The Triumph are on the road next week with a game on Wednesday in Charlotte.
The final from Paladin Stadium.

1-2 | #GVLvNC pic.twitter.com/WfrfUaOeij

— Greenville Triumph SC (@GVLTriumph) April 30, 2023