Greenville Triumph Get Second Shut Out 2-0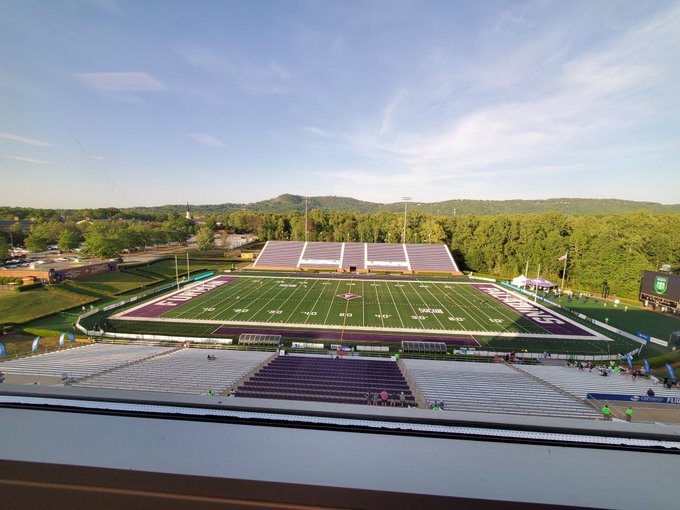 Read Time:
1 Minute, 22 Second
Greenville Triumph got a much-needed back-to-back victory and gained three more points in a shutout today over Lexington FC 2-0. Greenville and Lexington were off to the races once the whistle blew. Lexington maintained possession on the pitch in the early minutes, but Greenville began to threaten midway through the half. Tyler Polak and Evan Lee provided strong defense to prevent Lexington from advancing and move the game forward. In the 19th minute, Allen Gavilanes wound up for a free kick, but a clean snatch from Austin Causey blocked the attempt to put a score on the board for Greenville.
And that's 𝙩𝙝𝙧𝙚𝙚 straight matches with a goal for @noah_pilato5 👊

Pilato's score puts @GVLTriumph ahead late in the first half!#LEXvGVL // #OneForAll pic.twitter.com/HDf4Wr9Amc

— USL League One (@USLLeagueOne) April 22, 2023

Things heated up midway through the first half when Lexington's Cesar Murillo was issued a straight red card after a foul on Leo Castro as the last defender. The former Triumph player was sent off, knocking Lexington down to ten men for the remaining 65 minutes of the evening. Capitalizing on Lexington's reduced numbers, Greenville snagged the first goal of the match when Noah Pilato volleyed in a cross from Devin Boyce. Pilato recorded his third goal in three matches and second go-ahead goal this season. Boyce secured the lead with a defensive header in the 45th minute, keeping Greenville on top before the break.
Castro seals the match with a second Triumph goal in extra time!

0-2 | #LEXvGVL pic.twitter.com/Dyblp7MM1R

— Greenville Triumph SC (@GVLTriumph) April 23, 2023

The club returns to Greenville to enjoy a full week off before returning to the pitch. Triumph SC takes on North Carolina FC at Paladin Stadium on Saturday, April 29th at 7:00 PM.
Another shutout and another 3 points! 😎

We'll be back at home in Paladin Stadium next Saturday vs. NCFC!

0-2 | #LEXvGVL pic.twitter.com/rhdwv4kcBZ

— Greenville Triumph SC (@GVLTriumph) April 23, 2023
Credit: khumphrey greenvilletriumph.com