Triumph Sign a Third Goalie Gunther Rankenburg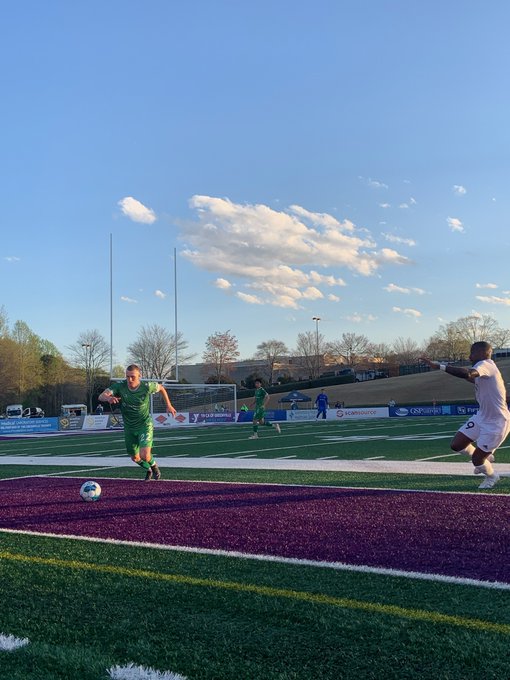 Read Time:
1 Minute, 36 Second
Greenville Triumph SC announced today the signing of goalkeeper Gunther Rankenburg, pending league and federation approval. Rankenburg becomes the third keeper on the Triumph roster and fills the need for a backup keeper following an injury to Ben Hale prior to the season opener. The rookie has the potential to travel with the team for Wednesday's U.S. Open Cup match at Phoenix Rising.
𝒮𝐼𝒢𝒩𝐸𝒟 😎

Congratulations to Gunther on signing his first pro contract with @gvltriumph !! 👏#OurCity | #PantherPro pic.twitter.com/g6kBT5j8Nu

— GSU Men's Soccer (@GSUMensSoccer) April 5, 2023

A recent graduate of Georgia State University, Rankenburg was a force in the net for the Panthers. During his college career, he recorded 44 match appearances for 3,722 minutes and a 73% save percentage. With one of the highest numbers of recorded saves in the Sunbelt Conference two-years in a row, Rackenburg ranks fourth in GSU program history with 12 shutouts and was ranked as high as 38th in the nation for saves per game. In 2021, the Georgia keeper earned All-MAC First Team, All-MAC Tournament Team, USC All-Region Second Team and helped the Panthers to their first-ever NCAA Tournament win.
Looking to #RiotAfterDark tonight for the boys @usopencup match tonight? Join our Discord for live discussions with fellow Rioters and Triumph fans.

Get that W, @GVLTriumph! https://t.co/Fyw3heqcHw

— Reedy River Riot (@GVLRiot) April 5, 2023

Rankenburg, who inks his first pro contact with the Triumph, has previous connections in USL ecosystem, spending time with League Two with Peachtree City Moba. During 2021, he spent 13 matches in goal, boasting 60 saves for an 80% save percentage. In 2019, he earned a spot on the 20 Under 20 – Top Five Most Promising Goalkeepers List for his 68 saves, the second-most in League Two.
We're making our 3rd appearance in the @opencup! 🏆

We are headed to Arizona to take on @PHXRisingFC
Wednesday night at 10:30 PM ET!

📲Stream the Match Here: https://t.co/scSoZJOHSk pic.twitter.com/wLzMBWzcRE

— Greenville Triumph SC (@GVLTriumph) April 3, 2023

Greenville will make its third appearance in the U.S. Open Cup tomorrow night. The South Carolina side will take on Phoenix Rising FC at 10:30 PM EST in Arizona. Greenville will return to regular season play at home on April 19th at 7:30 Pm in Paladin Stadium. Purchase your tickets today!
Credit: khumphrey Greenvilletriumph.com