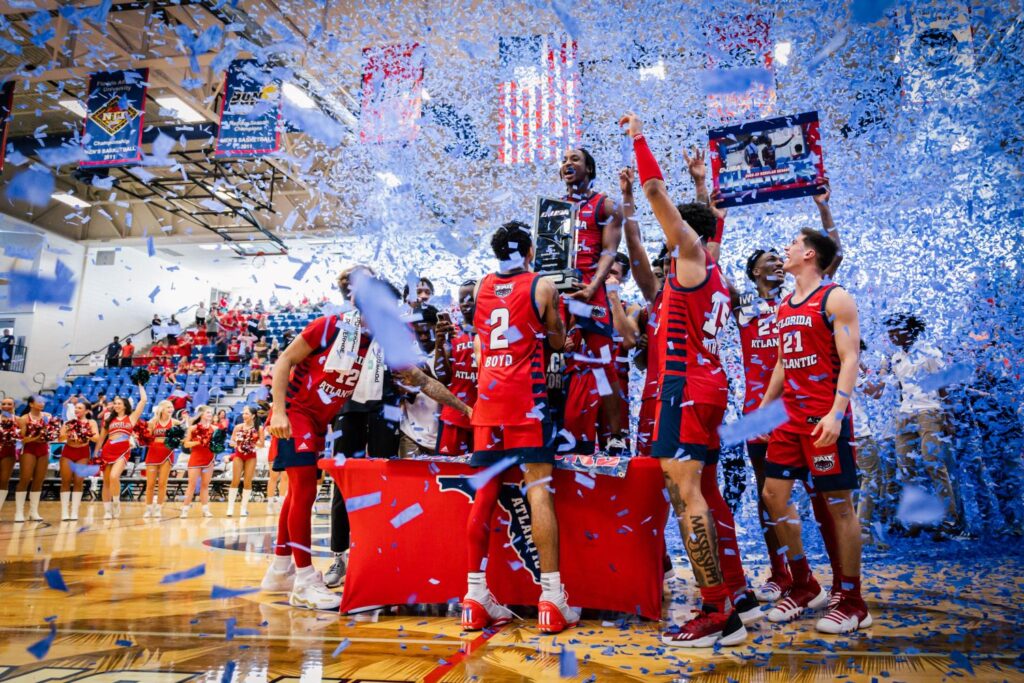 Florida Atlantic is headed to its first Final Four in school history. A mixture of High School players, four year transfers, and Juco players and a coach who's one of the best underrated coaches left in this tournament, Dusty May.
We're dancing all the way to Houston!#MarchMadness #FinalFour #WinningInParadisehttps://t.co/OU3nskps9f

— FAU Men's Basketball – Final Four Bound (@FAUMBB) March 26, 2023

Florida Atlantic came in as the No. 9 seed in the tourney which saw them knock off Memphis, FDU, who knocked out Purdue, to beating Tennessee and now Kansas St all the way to the Final Four in Houston. If you believe in Cinderella, believe in FAU. One of the best stories in all of college basketball right now. On top of that they'll be one game away from playing for a national championship next weekend.
A 9 seed.
A home arena with 2,900 seats.
A coach who started as a ball boy.
A mix of high school players, four-year transfers, and JUCO players.

Dusty May says his team isn't a Cinderella.

FAU is just really good at basketball — and headed to their first-ever Final Four. pic.twitter.com/PiWD99gxhP

— Front Office Sports (@FOS) March 26, 2023

One big note, Dusty May the coach of FAU would do the postgame interview but wanted the whole team with him. That's a coach who loves his players. Jump on the wagon, Mid Major wagon, that is FAU.
The final moments called by the legend @KLV1063 https://t.co/qwH0DogZjy

— FAU Men's Basketball – Final Four Bound (@FAUMBB) March 26, 2023

It's party time in Boca, Raton, Florida.