Two Furman Players Honored as Finalist for Lou Henson National Player of the Year Award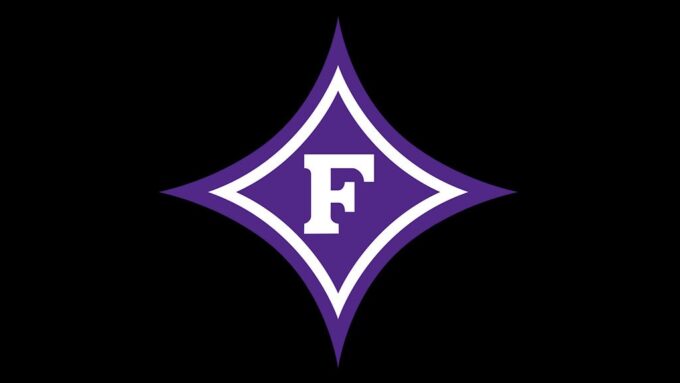 Read Time:
2 Minute, 42 Second
Greenville, S.C. – Furman fifth-year seniors Mike Bothwell and Jalen Slawson have been named finalists for the Lou Henson National Player of the Year Award, which is presented annually to the top mid-major player in the country.
Bothwell and Slawson, both first team All-Southern Conference selections, earned all-tournament honors on Monday after leading the Paladins to their first SoCon Tournament title and NCAA Tournament berth since 1980 with an 88-79 victory over Chattanooga in the championship game. The duo enters the NCAA Tournament having won a school-record 115 games at Furman over the past five years.
.@FurmanHoops To Host NCAA Selection Sunday Celebration At Timmons Arena https://t.co/VQz1vk0uqW

— Furman Paladins (@FurmanPaladins) March 9, 2023

A native of Cleveland Heights, Ohio, Bothwell tallied 20 or more points 12 times this season while averaging a league-leading 18 points per game. He poured in career-high 36 points, including a game-winning shot in the final seconds, versus Stephen F. Austin in December and totaled 35 points at Samford in the regular season finale as the Paladins second the No. 1 seed in the SoCon Tournament for the first time since 1991.
Slawson, the SoCon Player of the Year, has averaged 15.7 points, 7.1 rebounds, 3.2 assists, 1.6 steals, and 1.6 blocked shots per game as a senior. The Summerville, S.C., product posted eight double-doubles this season and netted a team-high 20 points in Monday's championship victory.
On this day 43 years ago, @FurmanHoops drew Tennessee in the first round of the NCAA Tournament. Who will it be this year? Give us your predictions below ⬇️ https://t.co/BKk0QXrmk1

— Furman Paladins (@FurmanPaladins) March 9, 2023

The Lou Henson Award honors the former Illinois and New Mexico State head coach who won 775 games in 41 seasons. Henson is the winningest coach in Illinois basketball history with 423 victories. During his 21 seasons (1975-1996), Henson led the Fighting Illini to 16 postseason appearances, including 12 NCAA tournaments and a Final Four appearance in 1989. Henson, who is also the all-time winningest coach in New Mexico State history with 289 victories, is one of only 11 coaches to take two different schools to the NCAA Final Four. His teams have made 19 NCAA appearances and four NIT appearances.
Players on teams from the following conferences are eligible for the award: America East, ASUN, Big Sky, Big South, Big West, Colonial, Horizon, Ivy, Metro Atlantic, Mid-American, MEAC, Missouri Valley, Northeast, Ohio Valley, Patriot, Southern, Southland, SWAC, Summit, Sun Belt, WAC, West Coast. The recipient of the 2023 award will be announced in March, in Houston site of the men's NCAA Basketball Championship.
.@FurmanHoops is dancing! Join us at Timmons on Sunday for the @MarchMadnessMBB Selection Show. Be sure to wear purple!!! #FUAllTheTime pic.twitter.com/tzAd451JjI

— Furman Paladins (@FurmanPaladins) March 8, 2023

Furman's NCAA Men's Basketball Championship Selection Show celebration will take place this Sunday at Timmons Arena. Doors open at 5 p.m. and fans are encouraged to wear purple. In addition to being with the Paladins when they find out their NCAA Tournament destination, fans will have the opportunity to take pictures with the championship trophy and hear from head coach Bob Richey and several players. A limited selection of concessions items will be available for purchase.
.@FurmanHoops' Bothwell, Slawson Named Lou Henson National Player Of The Year Finalists https://t.co/LdmgJtyjNn

— Furman Paladins (@FurmanPaladins) March 9, 2023

Sunday's party will also be streamed on Furman Paladins' YouTube channel and Facebook page. The NCAA Men's Basketball Selection Show is set to air on CBS at 6 p.m.
Credit: Furmanpaladins.com