Furman Downs Mercer to Win Historic 25 Wins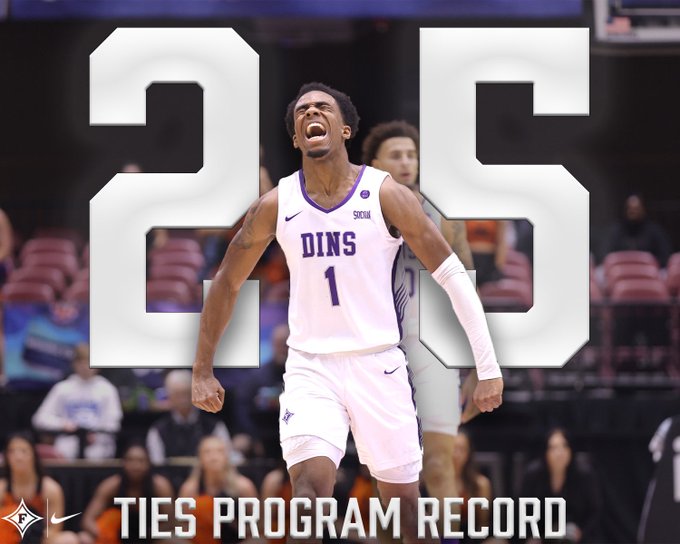 Read Time:
2 Minute, 34 Second
Sophomore JP Pegues scored a game-high 22 points as Furman surged past Mercer, 73-58, on Saturday afternoon at Harrah's Cherokee Center – Asheville to notch its school-record tying 25th victory and punch its ticket to the Southern Conference Men's Basketball Championship semifinals. Furman will take on the winner of today's ETSU-Western Carolina game at 4 p.m. on Sunday. Fans can purchase tickets at SoConSports.com and can find out about all Furman related activities in Asheville by visiting the SoCon Basketball Championship Central page at FurmanPaladins.com. Sunday's game will air live on ESPNU and can be heard on The Fan Upstate at 97.7 FM, 1330 AM, and via the Audacy app with Dan Scott and Tom Van Hoy on the call.
.@FurmanHoops Turns Up The Heat On Mercer, 73-58; Paladins Advance To Semis With School-Record 25th Win https://t.co/iZKHYjYiSJ

— Furman Paladins (@FurmanPaladins) March 4, 2023

The Paladins trailed 34-29 in the opening moments of the second half when they went to a full-court press that ignited a 32-6 run and forced the Bears into nine turnovers in the first nine minutes of the half. Pegues attacked the rim and finished a three-point play at the foul line before Jalen Slawson stripped the ball from Luis Hurtado and threw down a breakaway dunk to start the run.
.@FurmanHoops ties the program record with its 25th win of the year! pic.twitter.com/cdqVQdbVJ2

— Furman Paladins (@FurmanPaladins) March 4, 2023

With the game tied at 36-36, Pegues scored five straight as Furman reeled off 15 consecutive points to take control. Another three by the Nashville, Tenn., native and two free throws by Marcus Foster at the 11:54 mark gave the Paladins a 51-36 advantage. Mercer ended its scoring drought of over six minutes with 10:53 left, but Furman responded again with a 9-2 run to build a 61-40 lead and put the game away.
ALLEY OOP!!! 👀 pic.twitter.com/Yvf3EuKrMR

— Furman Basketball (@FurmanHoops) March 4, 2023

Furman (25-7) shot 54% from the field in the second half and forced 13 second half turnovers that led to 24 points. The Paladins, who shot 48.9% for the game, connected on 9-of-24 three-point attempts and 18-of-25 trips to the foul line.
DINS WIN!!!
Quarterfinals ✅
Semifinals Up Next! pic.twitter.com/m5nrVYMrra

— Furman Basketball (@FurmanHoops) March 4, 2023

Pegues went 7-for-11 from the field and 4-for-5 at the line while adding four rebounds and four assists to go with his 22 points. Mike Bothwell and Jalen Slawson netted 13 and 12 points, respectively, and freshman Ben VanderWal chipped in with 11 points and a team-high six boards.
Ben VanderWal gets the slam as Furman forces another turnover! pic.twitter.com/vFR0eorJ6z

— Furman Basketball (@FurmanHoops) March 4, 2023

Mercer (14-19), who managed a 37-29 edge on the glass, finished the first half on a 13-4 run to lead 32-29 at the break. The Bears, however, were held to 36.8% shooting on the afternoon and made just 3-of-23 three-point tries. Jalyn McCreary led the Bears with 18 points and James Glisson III contributed eight points and eight rebounds. The victory, Furman's 18th consecutive over Mercer, gave the Paladins their third 25-win season in the last five years.
Credit furmanpaladins.com