Triumph Square Off with One Knoxville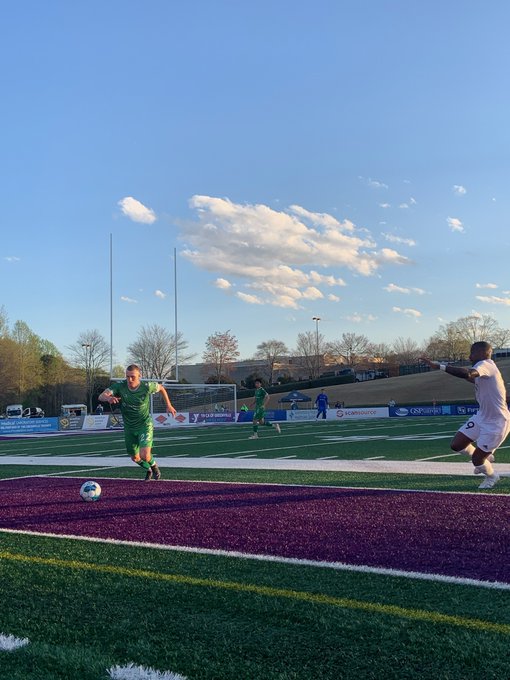 The Triumph come into tonight's game ready to keep its winning streak going, even after last weeks draw with NC Fusion. The gamer will be on ESPN+ and also here on GSM. Live thread right here
50 minutes until kickoff 🫡

Here's your @SptbgRegional Starting XI for tonights matchup vs @OneKnoxSC! pic.twitter.com/lRrDGj3iqn

— Greenville Triumph SC (@GVLTriumph) May 20, 2023

The Triumph start off the game in the 9th minute with a goal by #25 Leo Castro with a assist by #10 Lucas Coutinho making the score 1-0. The Triumph in the 20th minute give up a score to One Knoxville and the score is tied 1-1.
8'- Leo Castro is the first to put Greenville on the board!

1-0 | #GVLvKNX pic.twitter.com/RT0IMI1hT8

— Greenville Triumph SC (@GVLTriumph) May 20, 2023

Coming out of the halftime break, Knoxville gets a huge goal and makes it 2-1 and the Triumph will need to answer to stay in the game. The game has got very physical as both teams are really going after it. The Knoxville team is able to play keep away enough to hold onto the victory and spoil the Triumphs chances of victory. Make sure to keep up with your Triumph team along with the Liberty here at Greenville Sports Media.
Head Coach John Harkes comments on tonight's result in this post-match interview ⤵️https://t.co/96n7sZsi3D

— Greenville Triumph SC (@GVLTriumph) May 21, 2023