Drive Looking for Revenge for Last Night's Lose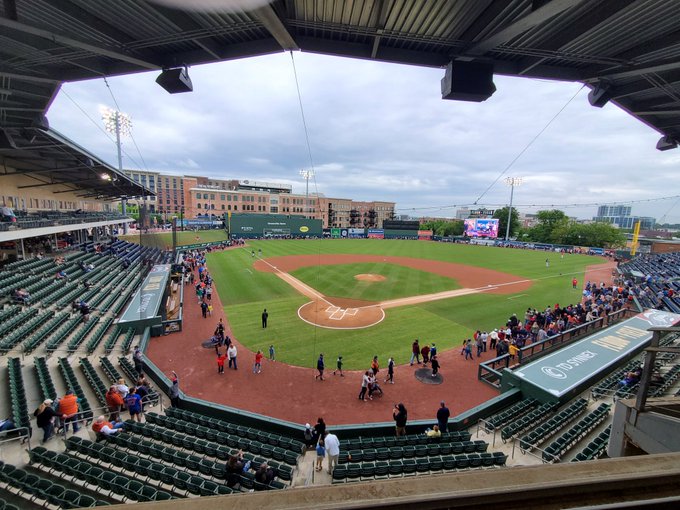 Read Time:
1 Minute, 12 Second
Last night the Hot Rod's got the best of the Drive winning 3-2 in front of a great crowd. Tonight, the Drive look to return the favor and get the best of the Hot Rods.
https://twitter.com/GreenvilleDrive/status/1659326861766164482?s=20top of the first and was able to quickly get a score
The Hot Rods start off with a run in the top of the 1st inning after a two out hit with the runners going was able to get a score. The Drive in the bottom of the inning put together a scoring show and get 3 runs to take a 3-1 lead over the Hot Rods after one.
Marcelo rips one through the infield for an RBI that knots this one at one! pic.twitter.com/fazEeBG6Hb

— Greenville Drive (@GreenvilleDrive) May 18, 2023
@RedSox Chief Baseball Officer Chaim Bloom joined us in the @GreenvilleDrive booth tonight. We talked player development, international signings, the pitch clock and life in the AL East. Check it out👇https://t.co/0JJQXRIumF @PeskyReport

— Dan Scott (@DanScottShow) May 19, 2023

The Hot Rods in the top of the 7th get a huge base hit with the bases loaded and drive in 2 runs to tie the game at 3-3. The Drive blow the run lead and now are in jeopardy of letting this one slip away.
FLASH THE LEATHER! Brainer Bonaci at the hot corner fires across the diamond to nab the runner! pic.twitter.com/LXvqcQfrYe

— Greenville Drive (@GreenvilleDrive) May 19, 2023

the two teams were tied up until the 10th inning when the Hot Rods was able to get a run and make the game 4-3, but the Drive would score two runs in the 10th to win the game 5-4 in front of a great crowd that braved the weather conditions all night.