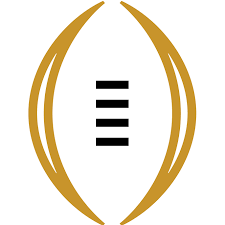 Read Time:
4 Minute, 19 Second
We've come to expect the usual suspects in the CFP year after year. Bama, Ohio State, Michigan,
Georgia, etc. with maybe one newbie each season. This year it was of course TCU, the first not
Oklahoma team to make the playoff. However, with playoff expansion just around the corner, lets have
a little fun and try to figure out who that new team could be in the final season of a 4 team playoff.
Just 250 days until Houston… 🏈🏆#CFBPlayoff #NationalChampionship pic.twitter.com/QWRje08PRd

— College Football Playoff (@CFBPlayoff) May 3, 2023

ACC: Florida State
If there was ever an opportunity for someone to knock off Clemson from the top of the ACC this is it.
Quarterback Jordan Travis currently sits second on most sites in terms of Heisman odds and brings back
many of the weapons that helped him have success late in the year. The trench play on both sides of the
ball has been a steady improvement under Mike Norvell as well. The x-factor however for the Seminoles
is transfer TE-RB hybrid Jaheim Bell from South Carolina. Bell has lined up almost everywhere a skill
player can line up in an offense. It honestly has the same vibes as that kid in Pop Warner that is just
bigger, faster, stronger than the other kids, so you just get him the ball and get out of the way.
Dalvin Cook's @FSUFootball highlights are ridiculous 😳 pic.twitter.com/CFK1A8vsbu

— ACC Network (@accnetwork) May 11, 2023

PAC-12: USC
Lincoln Riley is looking for that year 2 jump in LA, simple as that. Heisman winner and likely 2023 1 st
overall pick Caleb Williams returns to lead the Trojan offense. USC has come a game away from a playoff
spot multiple times since its inception, but the defense has let them down, and Lincoln Riley down at
times during his stint at Oklahoma. Can Alex Grinch buck the trend as DC, and can an infusion of some
transfer portal talent (namely former UGA defensive tackle Bear Alexander) do enough on defense to
get them over the hump? We shall see.
There's a Lott to keep your eyes on this season ‼️😤✌️@Cobb8Mason x @CalenBullock pic.twitter.com/dkVy2VppYa

— USC Football ✌️ (@uscfb) May 10, 2023

Big 12: Texas
I know, I know clickbait, but hear me out. Texas returns Quinn Ewers at QB, who has somehow gotten
lost in the shuffle among other elite QBs in the country. Texas has recruited at an elite level on both
sides of the ball. This gives them a massive advantage in a conference that generally does not recruit at
a high level. The trenches is where the improvement can be made as Texas' top talent is that position
group was very young last year. The addition of AD Mitchell needs to bring some of that big step
mentality to a team (and coach) with a reputation for blowing it in very winnable games. Simply put,
Texas is in the playoff if they can get out of their own way.
Coming soon ⏳@_jayythegreat_ x @DeandreMooreJr x @MoCityMitch pic.twitter.com/G5YMRyMHLJ

— Texas Football (@TexasFootball) May 5, 2023

B10: Penn State
Penn State has constantly been stuck behind Ohio State and Michigan throughout James Franklin's
tenure as head coach. A large reason for that has been inconsistent QB play from longtime starter Sean
Clifford. Now that Clifford has gone off to the NFL, Drew Allar, the highly touted prospect from Medina,
Ohio steps into the starting QB role. Pairing him with Nick Singleton and Kaytron Allen in the backfield
could really create a potent offense. Manny Diaz was able to consistently create pressure with his highly
aggressive live by the sword, die by the sword mentality at defensive coordinator, and situational play
calling has been very strong under offensive coordinator Mike Yurcich. Penn State's playoff fate
essentially comes down to three games given how top heavy the Big Ten is. Those three games are
Illinois, Ohio State, and Michigan. If Penn State can find a way to win two of those three games, they
should find themselves in the playoff.
Season Opener.
Saturday Night.
Happy Valley.#WeAre pic.twitter.com/2tfWI4ru3n

— Penn State Football (@PennStateFball) May 6, 2023

SEC: Tennessee
Tennessee was largely the talk of college football in 2022 until fading late in the season. Josh Heupal had
the epitome of a year 2 jump as head coach and Hendon Hooker emerged as an elite Heisman candidate
quarterback. Tennessee was able to beat cross division rival Alabama for the first time in 15 years, and
actually, held the Number 1 ranking when the first CFP Committee rankings were released. The question
mark for the Vols is defense. A question that was answered with harsh enthusiasm when they went up
against the eventual national champion Georgia Bulldogs. The Vols consistently gave up splash plays and
left defensive backs out on islands, despite not having the elite personnel to get away with it. Some have
also questioned the QB situation with Hooker leaving, but given Heupal's prowess as a QB guru I have
full trust in the offense whether the starter is Joe Milton or Nico Iamaleava. This sounds like a lot of
moving parts, but the Vols path is actually very similar to Penn State. Three games: South Carolina,
Alabama, and Georgia; win two of those three and you're probably in the CFP.
Time to wake 'em up 😈#GBO 🍊 pic.twitter.com/Sob91oNP5q

— Tennessee Football (@Vol_Football) May 12, 2023

Taylor Bell
Host Hopeless Sportsmantic Podcast