Greenville Liberty Gets Another Former Clemson Tiger Signed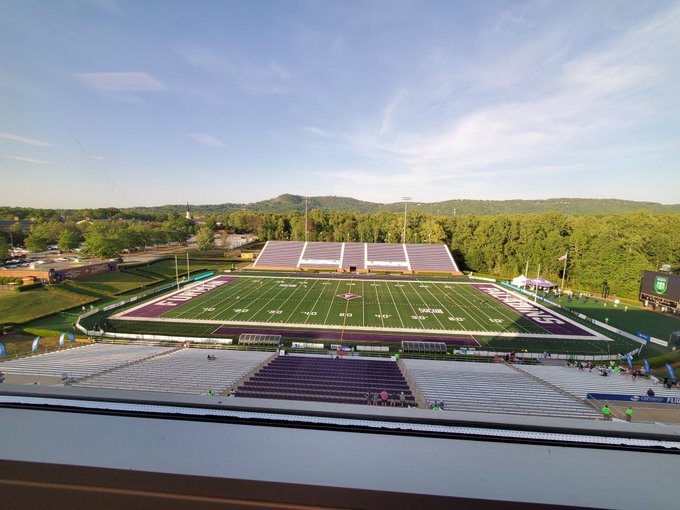 Read Time:
2 Minute, 2 Second
The Greenville Liberty has announced the signing of midfielder Lauren Harkes for the 2023 season, pending league and federation approval. Harkes brings both collegiate and professional soccer experience to further strengthen the 2023 roster.
🗓Road Schedule Update:

– May 20th match @WakeFutbolClub has been moved to May 19th
– May 24th match @IndependenceW_ location has been moved to Manchester Meadows in Rock Hill, SC
– June 17th match @fccarolinas time has been confirmed for a 3:00 PM kickoff pic.twitter.com/61uNam03cT

— Greenville Liberty (@gvl_liberty) May 9, 2023

Harkes becomes the first player to join the Liberty as a former professional player. The midfielder spent the 2021-2022 season in Denmark with AaB Fodbold, a member of the Danish Women's League. She competed in 12 matches for 830 minutes on the pitch.
Come see the 2023 Home Kits this Friday! 🎽

We're debuting the new kit during our season opener against @fccarolinas on May 12th! Celebrate Women's Empowerment and Autograph Night with women-owned businesses & post-match autograph signing!

Tix 🎟: https://t.co/bX7ICkFBXo pic.twitter.com/ckIPUMGQul

— Greenville Liberty (@gvl_liberty) May 8, 2023

The former pro spent her collegiate career as a Clemson Tiger alongside Liberty teammates Julie Mackin, Patrice DiPasquale, and Haley Schueppert. She competed for a total of 1,341 minutes and served as a team captain for both the 2017 and 2018 seasons. In her final year of eligibility, she moved to Nebraska to join the Creighton University women's soccer squad. She appeared in all 18 matches of the 2019 season, started 16 and spent 1,177 minutes on the pitch as a Blue Jay.
Congratulations to former Bluejay @lauren_harkes on signing to play for Greenville Liberty this upcoming season!! #ProJays https://t.co/8BRbnz2ugr

— Creighton Women's Soccer (@CreightonWSoc) May 5, 2023

A Virginia native, she is an alumnus of Bishop O'Connell High School and was an integral member of the soccer program. She served as team captain in 2014 and 2015 and was named Most Outstanding Player as well as Washington Catholic Athletic Conference finalist in 2013-2015. During her youth she trained for McLean ECNL, now a member of the USL W League. While a part of the Virginia club, they were the ECNL Mid-Atlantic Conference Champions in 2013 and 2014 and competed in the 2014 ECNL National Finals.
— Lisa Padan (@LisaJP43) May 8, 2023

Soccer is ingrained into the Harkes' DNA, as her father, mother, and siblings have all played at the collegiate level and beyond. The Harkes family name carries weight around Greenville, with John Harkes as the Head Coach and Sporting Director for the Greenville Triumph.
𝐀𝐧𝐧𝐨𝐮𝐧𝐜𝐢𝐧𝐠…. 𝐭𝐡𝐞 𝟐𝟎𝟐𝟑 𝐆𝐫𝐞𝐞𝐧𝐯𝐢𝐥𝐥𝐞 𝐋𝐢𝐛𝐞𝐫𝐭𝐲 𝐇𝐨𝐦𝐞 𝐊𝐢𝐭!

The kit features the club's signature yellow jasmine flower on a vine pattern across the kit and is trimmed in yellow and white. pic.twitter.com/X8H67Kal5X

— Greenville Liberty (@gvl_liberty) May 8, 2023

Harkes will bring her soccer pedigree to Greenville eight days before the Liberty kicks off its season. The Greenville Liberty will begin its journey to secure the division title and the USL W League trophy on Friday, May 12th versus FC Carolinas at 7:00 PM. To purchase your tickets at greenvilletriump.com
Train with the Liberty players and get coached by the Liberty Head Coach @CoachJulieDC! Enjoy a three-day camp with one of the best teams in the W League this summer! ⚽️

📲 Register here: https://t.co/kndWrSW693 pic.twitter.com/dECfP0GiMy

— Greenville Liberty (@gvl_liberty) May 10, 2023

Credit: khumphrey greenvilleliberty.com