Clemson Spring Game a Huge Success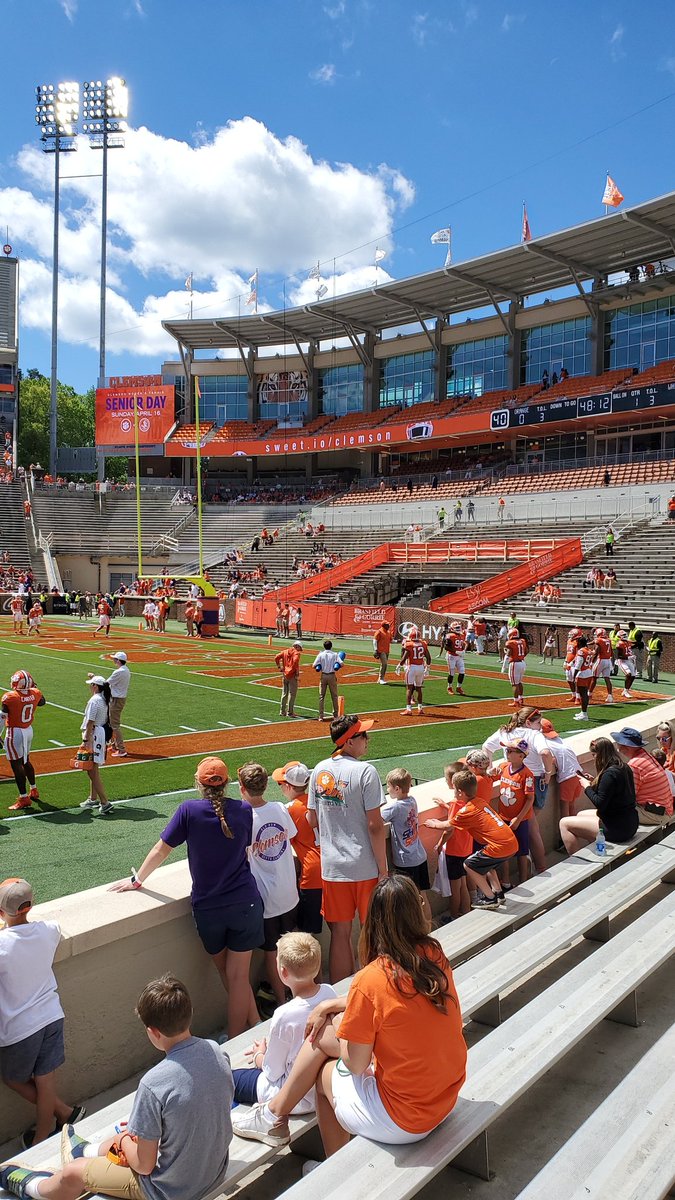 A huge turnout for the Clemson Tigers Football spring game today as great weather, with fans filling the entire lower bowl to see the players and new look offense. Names we had never thought we would see due to injury played and showed out in front of the coaches, knowing this was their chance to shine.
Clemson Football Spring Game was a great time for one and all as a huge crowd supported the team! @ColeGerard4 @jdilla7791 @DafanboysC @JacobsTalk @TrevorGerard13 pic.twitter.com/nKsAwH4n1u

— Da Fanboy's ™ (@DaFanboys) April 15, 2023

Many of the early enrollees was showcased and did well. Of course, you can't forget the starters, which many was out from surgery or just making sure past aches have time to heel.
best fans in the country 🐅 pic.twitter.com/EmjAe9xIpr

— Clemson Football (@ClemsonFB) April 15, 2023

Now that the spring game is over and so is practice, its over 140 days till we see the team again on the field. Good luck and health to the Clemson Tigers.
TIGERS WIN.

Team White takes the 2023 Spring Game 🐅 pic.twitter.com/47d18AVdTP

— Clemson Football (@ClemsonFB) April 15, 2023