Pro Wrestling Shows All Over The South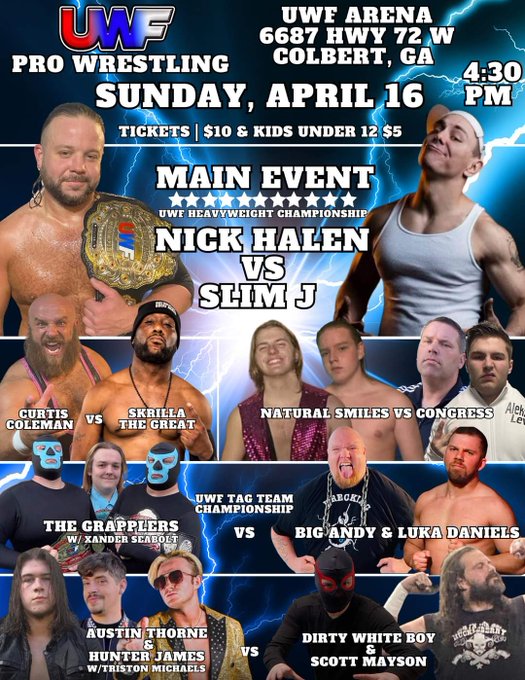 Local pro wrestling shows are growing at a fast pace all over the Upstate and Georgia area. We was able to talk to some of the stars of the shows coming up, and its going to be a great time to take your family to good clean fun over the next two weeks.
Great Pro Wrestling is all over the south this coming weekend and next. Make sure to be a part of it! Tickets selling as low as $5! @therealfreshcha @BradCSCast @SOTGsmoke @ColeGerard4 pic.twitter.com/YlfKkqrcUi

— Da Fanboy's ™ (@DaFanboys) April 4, 2023

UWF, Southern Fried, APW, and Old school all have shows coming up starting this weekend and the next. We will be talking to Ref Brandon Todd next Monday on the Rasslin and Racing show on some of the action coming up, and maybe even a superstar wrestler will stop by.
WrestleMania Recap Show @therealfreshcha @JonSpor @DafanboysC @JacobsTalk @SillySt11071262 @FaLcOn24729118

Listen to "Rasslin and Racin Show with Ref Brandon and Jay" by Rasslin & Racin Podcast. https://t.co/08igHIp27P

— Da Fanboy's ™ (@DaFanboys) April 4, 2023

WrestleMania Recap Show from Last Night!