WrestleMania 39 Recap From Night 2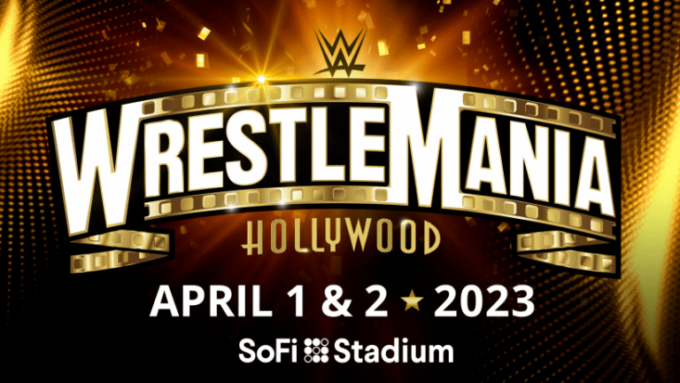 Read Time:
2 Minute, 36 Second
Night two starts off with Brock vs. Omos and just like a had predicted Brock won this one in a quick match, as neither are long match performers. It wasn't a great match, had a few moments of greatness but was just not meant to be that way. Brock wins in a quick F5.
THE BEAST has been UNLEASHED at #WrestleMania! pic.twitter.com/P8cSaPmPML

— WWE (@WWE) April 3, 2023

Up next was another yet match that many thought would go as I did, it like the previous match was lake luster other than a few bright spots, as Rousey and Baszler get the win in pretty much the way it should with Rousey getting the tap out.
The team of @RondaRousey & @QoSBaszler WIN at #WrestleMania! pic.twitter.com/YeRDMePPC7

— WWE (@WWE) April 3, 2023

The next thing we see is a recap of Bobby Lashley winning the Andre the Giant Battle Royal from Friday, he gets to walk out with his trophy, but honestly, it's just not right he didn't have a match on WrestleMania.
The @Xfinity Highlight of the Night showcases The All Mighty @fightbobby winning this year's Andre the Giant Battle Royal!#WrestleMania pic.twitter.com/WUnjB4tQsr

— WWE (@WWE) April 3, 2023

Finally, the first good match of the night the three-way IC title match between Gunther the Champion, Sheamus, and Drew. This match was awesome from start to finish. In the end Gunther got the win but all 3 gave us a great match for the night.
Intercontinental Champion @Gunther_AUT is on a completely different level.

WHAT A MATCH at #WrestleMania!#AndStill pic.twitter.com/mdSBgdSVZx

— WWE (@WWE) April 3, 2023

We get the next great match of the night as Asuka faces Belair for the Womens Raw World Title, and this match gave us all we wanted, and Belair came out with the victory, but Asuka gave us a awesome performance and gave Belair the fight of her life.
3-0 at #WrestleMania!#AndStill pic.twitter.com/kWBZF33HKs

— WWE (@WWE) April 3, 2023

Next up Snoop Dog and Miz are in the ring and announce the Attendance of over 160,000 over the two nights, Miz gets mad at Doff for the match he made, which Snoop says now you get another and the first surprise of the night is Shane McMahon returns and gets ready to face Miz, but as the match starts Shane jumps up and lands wrong on his ankle, so Snoop steps in and knocks Miz out, then gives a little Rock peoples elbow and gets the win.
SHANE O'MAC IS BACK!!!@SnoopDogg introduces @shanemcmahon at #WrestleMania! pic.twitter.com/BbcL8HL9C1

— WWE (@WWE) April 3, 2023

Next up is our HELL IN A CELL Edge vs the Demon Finn Balor, and this starts out with crazy hits, and weapons used on each other, this match brings out the best in both Edge and Balor, and they give A+ match with Edge winning in the end. They gave this match justice by letting there be no interference.
A definitive #WrestleMania victory for @EdgeRatedR inside Hell in a Cell against Demon @FinnBalor! pic.twitter.com/wFORpvUaDy

— WWE (@WWE) April 3, 2023

The Fans get a chance to see the HOF Class of 2023 again!
Let's hear it for your #WWEHOF Class of 2023!#WrestleMania pic.twitter.com/YWFwD3ItKj

— WWE (@WWE) April 3, 2023

Now its time for the main event, and this was a classic match on showmanship. Reigns and Rhodes gave a first-class match that left you wanting more, and in the end, Roman had the answer, and retained his Championships. We will see what happens on RAW, and goodnight, everyone.
#RomanReigns WINS at #WrestleMania!#AndStill ☝️ pic.twitter.com/qNu7BQsDsN

— WWE (@WWE) April 3, 2023