WWE Wrestlemania Night 2 Predictions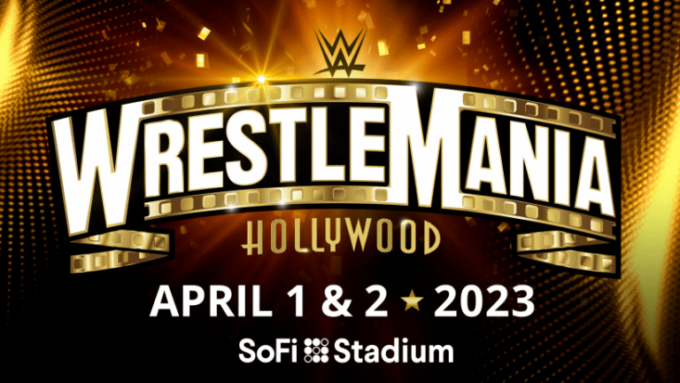 Read Time:
1 Minute, 59 Second
Well after last night, I am looking forward to see if WWE can meet the large expectations that they gave us last night. So many great matches, all had great moments, great intros, it was well put together with storyline feed offs ready with RAW and Smackdown. Now lets get to a couple quick predictions for tonight:
A larger-than-life match awaits at #WrestleMania! @TheGiantOmos vs. #BrockLesnar pic.twitter.com/WuqR7mtela

— WWE (@WWE) March 29, 2023

1. Lesnar vs Omas is going to be a quick match in my opinion, Omas is not made to be in long matches, Lesnar doesn't do long matches, I see under 5 minutes here with Lesnar taking the win.
Three of the absolute toughest in WWE clash over the Intercontinental Title at #WrestleMania! pic.twitter.com/JnICJic64m

— WWE WrestleMania (@WrestleMania) March 28, 2023

2. Intercontinental Championship Match: Sheamus vs. McIntyre vs. Gunther will be a much better match than I was first seeing it to be, I think Drew gets the title, and this leads him to battles with both of his fellow opponents.
Which team will win it all in the Women's Fatal 4-Way Tag Team Match at #WrestleMania? pic.twitter.com/bLwGM0SyxY

— WWE WrestleMania (@WrestleMania) March 28, 2023

3. Women's Fatel 4 Way Tag Team Match: Rhonda Rousey and Baszler take this one, I hope they can deliver a great match here after seeing what the men did yesterday.
#TheDemon returns at #WrestleMania to face @EdgeRatedR inside Hell in a Cell! pic.twitter.com/HckJ9DfiSf

— WWE WrestleMania (@WrestleMania) March 28, 2023

4. Hell In A Cell: Edge vs Demon Balor will be a huge match, and I hope both guys give a great story which I think ends with Edge losing and retiring for good. Judgement Day needs another great win to cement them after yesterday going 1-1.
Who will walk out of #WrestleMania as #WWERaw Women's Champion? pic.twitter.com/gt2DJBE3g9

— WWE (@WWE) March 28, 2023

5. Women's Raw Championship: it's time for ASUKA to be back on top, and I feel Flair is coming to RAW and the EST is on her way to Smackdown to change the looks of both women's divisions.
Can @CodyRhodes win the big one at #WrestleMania? pic.twitter.com/13VjUX2Fhi

— WWE WrestleMania (@WrestleMania) February 28, 2023

6. Men's Undisputed World Titles: Rhodes vs. Reigns is going to be a barn burner possibility as the storylines heading into it have made us want more. My opinion is the Bloodline gets another nail in the coffin as Rhodes wins the title and leads to a rematch maybe at Summer Slam as I see Reigns taking some time off and returning to reclaim his titles.
I know there is a couple more matches, but this is the ones I am calling here, will have a thread with what happens and reactions through the night.