Greenville Gaels Holding "Learn To Hurl" Sessions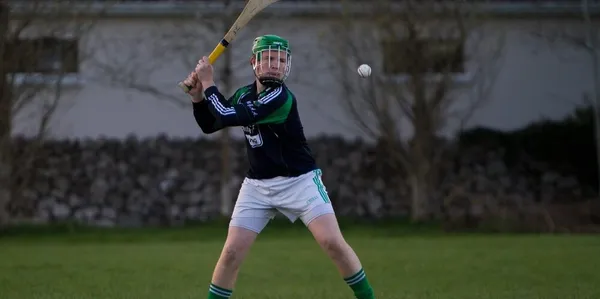 Read Time:
3 Minute, 42 Second
When I first heard about this sport, and the team here in Greenville I wanted to more so we can get the city more involved with supporting this great group. So first I had to find out where this all started and know what makes it such a great sport to follow.
Hurling (Irish: iománaíocht, iomáint) is an outdoor team game of ancient Gaelic Irish origin, played by men. One of Ireland's native Gaelic games, it shares a number of features with Gaelic football, such as the field and goals, the number of players and much terminology. The same game played by women is called camogie (camógaíocht), which shares a common Gaelic root.
The objective of the game is for players to use an ash wood stick called a hurley (in Irish a camán, pronounced /ˈkæmən/ or /kəˈmɔːn/) to hit a small ball called a sliotar /ˈʃlɪtər/ between the opponent's goalposts either over the crossbar for one point or under the crossbar into a net guarded by a goalkeeper for three points. The sliotar can be caught in the hand and carried for not more than four steps, struck in the air or struck on the ground with the hurley. It can be kicked, or slapped with an open hand (the hand pass), for short-range passing. A player who wants to carry the ball for more than four steps has to bounce or balance the sliotar on the end of the stick, and the ball can only be handled twice while in the player's possession.
Provided that a player has at least one foot on the ground, he may make a shoulder-to-shoulder charge on an opponent who is in possession of the ball or is playing the ball, or when both players are moving in the direction of the ball.
No protective padding is worn by players. A plastic protective helmet with a faceguard is mandatory for all age groups as of 2010. The game has been described as "a bastion of humility", with player names absent from jerseys and a player's number decided by his position on the field.[1]
Result in Allianz Senior Hurling League Division 1
Limerick: 1-27(30)
Westmeath: 1-15(18) pic.twitter.com/IBzNNH5uEs

— Limerick GAA (@LimerickCLG) March 12, 2023

Hurling is administered by the Gaelic Athletic Association (GAA). It is played throughout the world [citation needed] and is a fixture of life in many parts of Ireland. Hurling has some popularity among members of the Irish diaspora in North America, Europe, Australia, New Zealand, South Africa, and Argentina. It has featured regularly in art forms such as film, music and literature. The final of the All-Ireland Senior Hurling Championship was listed in second place by CNN in its "10 sporting events you have to see live", after the Olympic Games and ahead of both the FIFA World Cup and UEFA European Championship. After covering the 1959 All-Ireland Senior Hurling Championship Final between Kilkenny and Waterford for BBC Television, English football commentator Kenneth Wolstenholme was moved to describe hurling as his second favorite sport in the world. Alex Ferguson used footage of an All-Ireland Senior Hurling Championship final in an attempt to motivate his players during his time as manager of Premier League football club Manchester United. The players winced at the standard of physicality and intensity in which the hurlers engaged. In 2007, Forbes magazine described the media attention and population multiplication of Thurles town ahead of one of the game's annual provincial hurling finals as being "the rough equivalent of 30 million Americans watching a regional lacrosse game". Financial Times columnist Simon Kuper wrote after Stephen Bennett's performance in the 2020 All-Ireland Senior Hurling Championship Final that hurling was "the best sport ever and if the Irish had colonized the world, nobody would ever have heard of football". Per Wikipedia
The Greenville Gaels who have been around since 2011, was a spinoff of the Indy Hurling Club plays in the GAA Southeast Division. The team will be holding Hurl Sessions in the area with one coming up on March 23rd at Pittman Park from 6:30-7:30pm (420 Blacks Drive). They are telling those who are interested in learning to dress for soccer, and they will take care of the rest. All ages are welcome, it's a simple non-contact introduction to the basic skills.
Il just leave this here;

Hurlinghttps://t.co/XFc7Ttn8ik

As a fyi Ireland plays Australia in a mash up of Irish Gaelic football rules and Aussie rules. To add even more to it all.

— Nintendie (@NintendieGMEBOY) March 6, 2023

If you have any questions, go to greenvillehurling.com or on Facebook (facebook.com/GreenvilleGaels and also on Instagram @GreenvilleGaels