FutureStarsGame Camp at JL Mann selecting SC Roster for Game in June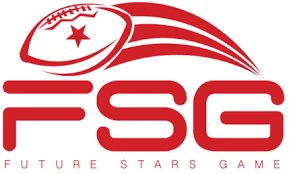 Read Time:
1 Minute, 18 Second
Today, 6th, 7th, and 8th grade players were trying out for the South Carolina FutureStarsGame that will be played in June. Players from all over the Upstate came to get coaching and tryout for the team that will face the Georgia team. With one more camp to be done later this month to settle the spots on the team, Coaches was giving instructions to help the young men not only make the team, but win at life also.
My interview with Coach Rodney Brown, the leader of FutureStarsGame SC squad. #DaFanBoys https://t.co/nBQF5O9yl2@futurestarsgame @DaFanboys @DaFanBoys_ @Carlito25Way @CoachLaryYHS @jdilla7791 @Mr_fresh_water @nursekort @_TopFlightBoog pic.twitter.com/TN8Zjw82tN

— JaY™️🐅 (@JacobsTalk) March 5, 2023

Coach Rodney Brown who leads the FutureStarsGame squad, and his team of coaches worked on speed, agility, toughness and winning on and off the field. Here are a few of the players trying out for the team this year.
Some of the great young men that came out today for FutureStarsGame SC camp! @SOTGsmoke @Carlito25Way @_TopFlightBoog @Mr_fresh_water @DaFanboys @DaFanBoys_ @DafanboysC pic.twitter.com/T8d81u03tu

— JaY™️🐅 (@JacobsTalk) March 5, 2023

Players was given the same drills they would be seeing at college tryout outs and pro days in order to prepare them for the next step in their future. Towards the end, allot of spirited competetion was brought on when the top players took each other on for a fun drill of Get to The QB.
The Beast vs The Speed, who wins the Battle! @SOTGsmoke pic.twitter.com/yhArHpDG7f

— JaY™️🐅 (@JacobsTalk) March 5, 2023

Make sure to go to our YouTube page to check out all the videos from Saturday's camp, and we also have on our Instagram, both are Greenville Sports Media. We will be covering the FutureStarsGame S.C. team and will be on hand in the game in June as they face Georgia, and North Carolina faces Florida.
https://www.youtube.com/@jayjacobs8731/videos