Swamp Rabbits vs Railers Period 1 Report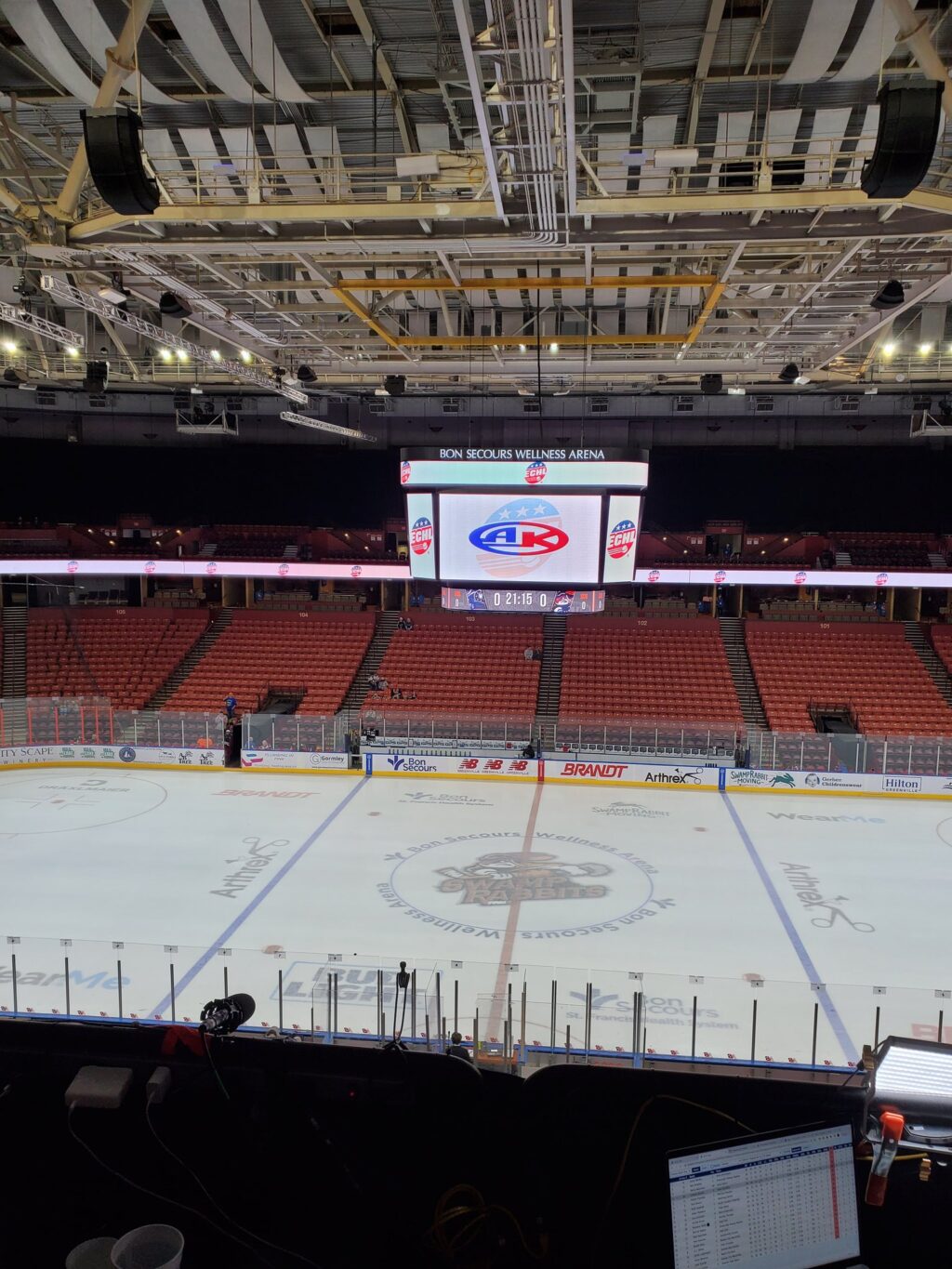 Swamp Rabbits facing the Worcester Railers at The Well Keys to the game, the Rabbits lost two in a row last time facing each other, looking to set the tone, and get back this time through Power Plays, and hustle to the net. Tonight of course is Waggin Wednesday at the Well with special thanks to Noble Dog.
THREAD: The @SwampRabbits welcome the @RailersHC to @BSWArena for the 8th all-time meeting between the two sides at 7pm

Rabbits are 2-4-1 all-time vs the Railers and dropped both games in Worcester back in November.

Tonight is the final meeting this season. pic.twitter.com/FJU3v5VyQD

— Mark Shelley (@MarkShelleyPXP) February 22, 2023

The game starts fast and furious with both teams going after it hard. Thde shots on goal for the first period are 9 for the Rabbits and 6 for the Railers as we end scoreless going into the second period. With the Rabbits having two penalty minutes. Turnout for the weekday is game is great as fans and their pets are enjoying the action.
After 1⃣

GVL 0 | WOR 0#OurStompingGround#GVLvWOR

— Greenville Swamp Rabbits (@SwampRabbits) February 23, 2023