Swamp Rabbits and Railers Have a Battle at the Well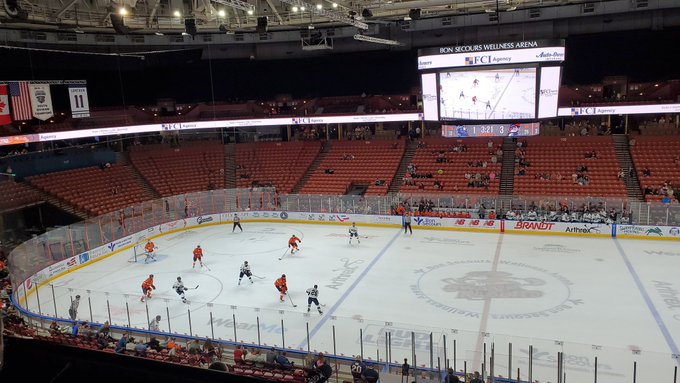 As we head into the final period with the Rabbits leading 3-1, and the fans enjoying every minute. The 3rd period is a back-and-forth battle as we are well into the period with just 13 minutes left and the teams are getting very chippy, as the refs are keeping them under control.
After 2⃣

GVL 3 | WOR 1#OurStompingGround#GVLvWOR

— Greenville Swamp Rabbits (@SwampRabbits) February 23, 2023

Its 8:55 left to play in the final period, lots of huge SOGs as its sits Greenville with 24 and Worcester at 28 so far, both teams are hitting hard. Now with 4 minutes left Greenville has been keeping the puck on the Railers side, yet still no goals. The goalie is pulled with two minutes left by the Railers to try and get a goal. Swamp Rabbits hold them off with a 1:44 left in the game.
Greenville Swamp rabbits was able to get the victory over the Worcester Railers 3-1 at Bons Secour Arena!https://t.co/1KwX2pG0Ni has all your latest results and news on all sports in the Upstate of S.C. pic.twitter.com/3SIerpakUM

— Greenville Sports Media (@FaLcOn24729118) February 23, 2023

Greenville holds on to win the game 3-1 on Waggin Wednesday in front of fans and their pets! make sure to check back with GreenvilleSportsMedia.com for all your news on local teams in the Upstate!